//= wp_get_attachment_image($images['ID'], "generic") ;?>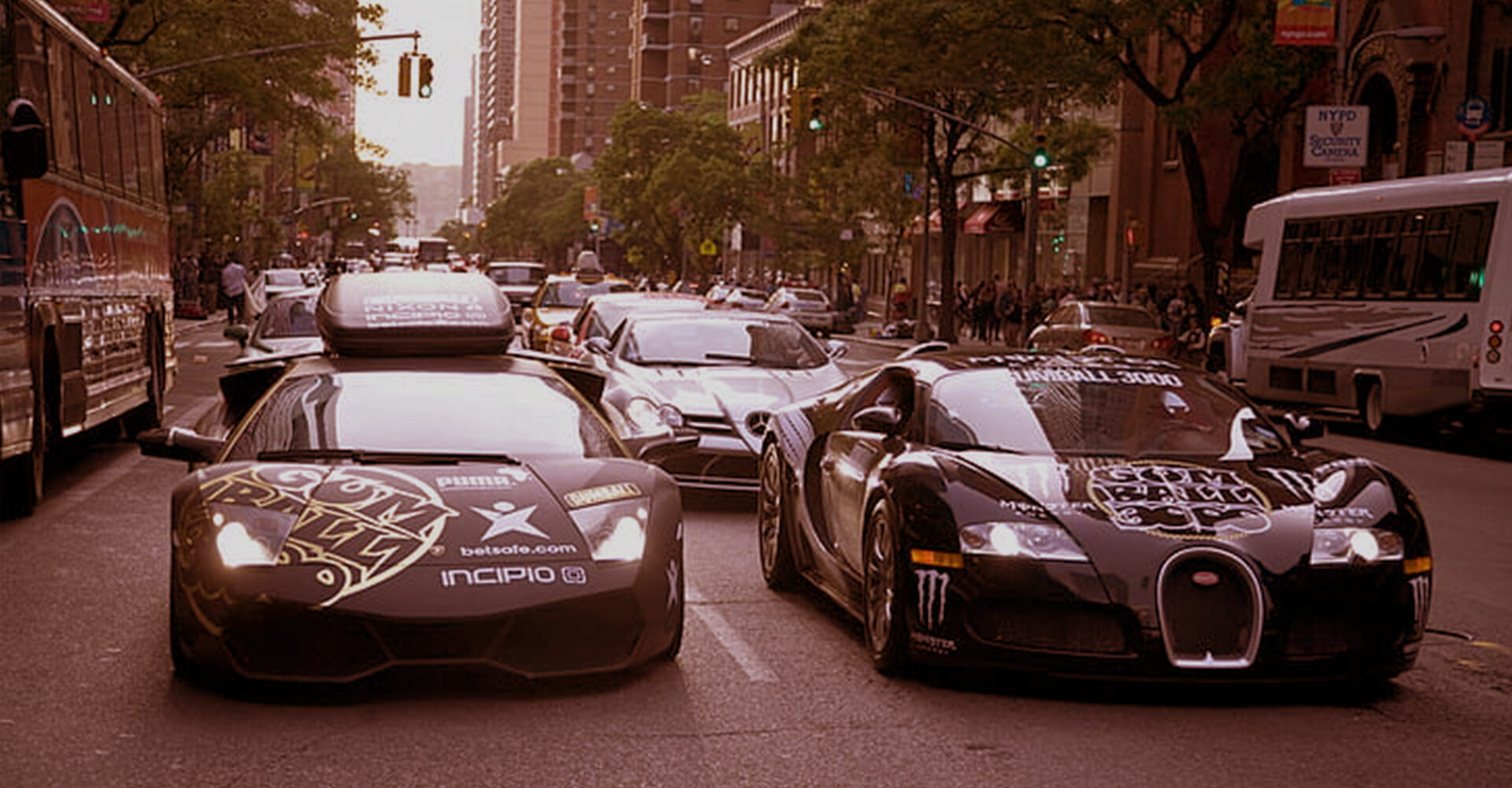 //= wp_get_attachment_image($mobileImage['id'], "generic-mobile") ;?>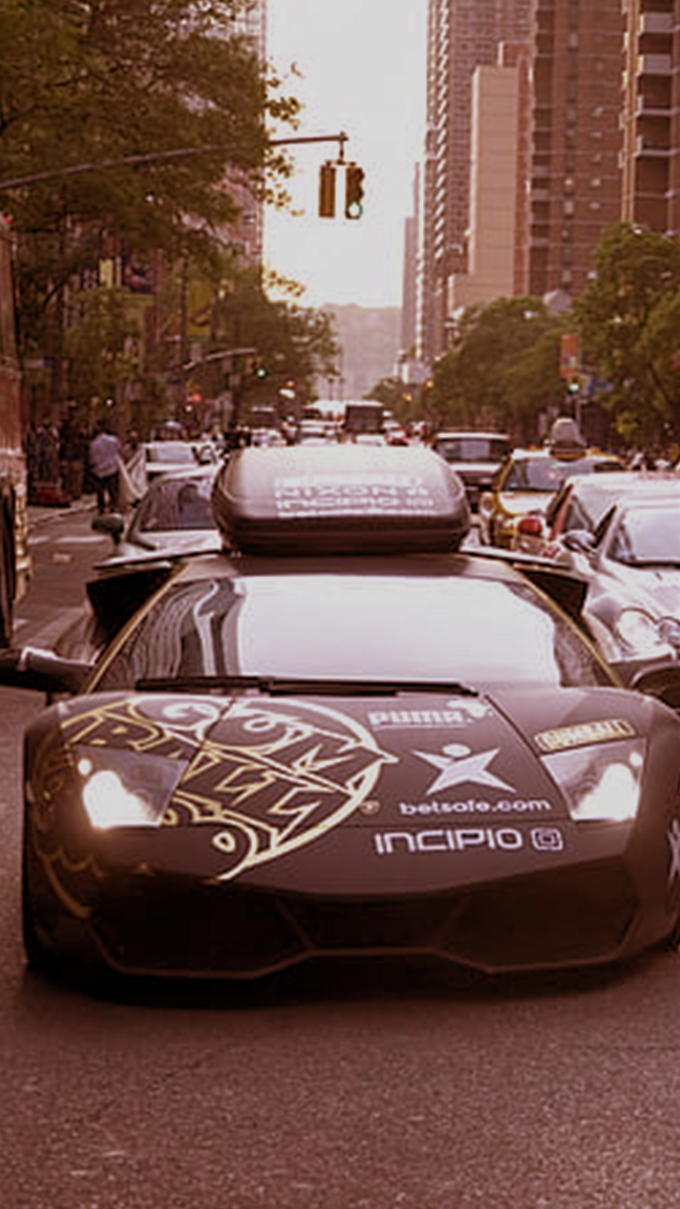 2022 Gumball 3000 Rally: Toronto – Day 1
2022 GUMBALL 3000 - TORONTO - DAY 1
The 2022 edition of the Gumball 3000 Rally kicked off in style thanks to the hospitality of our northern neighbors in Toronto.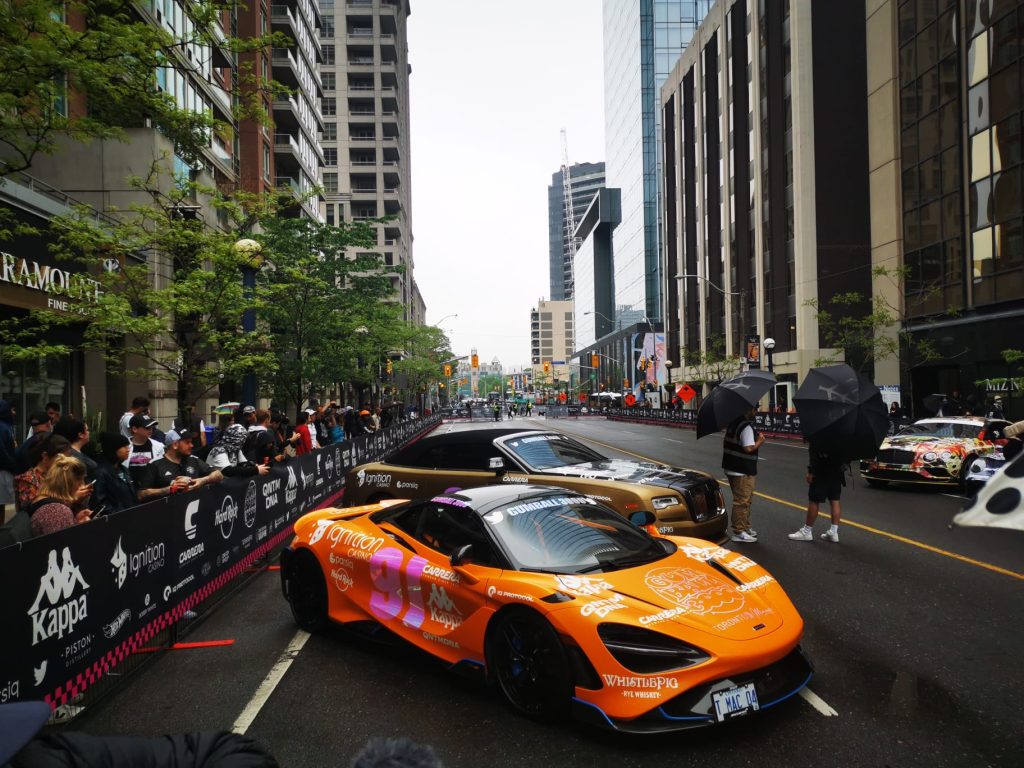 The weather was overcast but the supercars were on fire as the 22nd Annual Gumball 3000 Rally kicked off in Toronto, Canada with nothing but heat on four wheels.
Merch, music, and bottles were poppin' while some of the prestigious Gumball 3000 drivers began rolling in.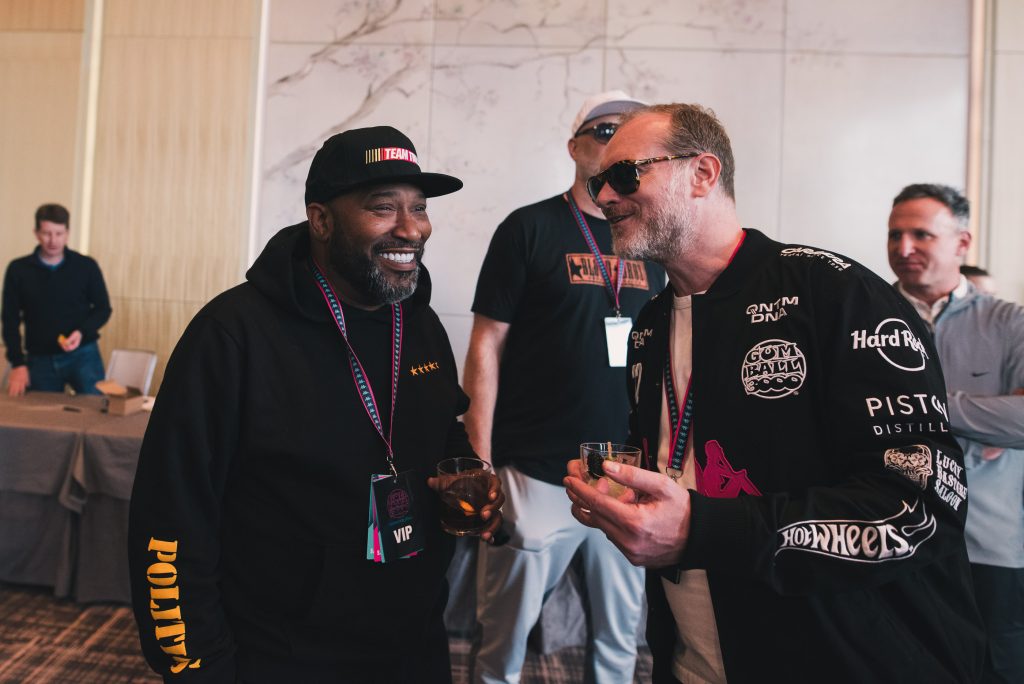 Stars like rapper Bun B and legendary MLB hall of famer Ken Griffey Jr. signed autographs along with the creator of it all, Mr. Gumball himself, Maximillion Cooper.
Even Mr. Cooper's wife, rapper and Rough Ryder Eve, was on hand to sign autographs as part of Team Ignition.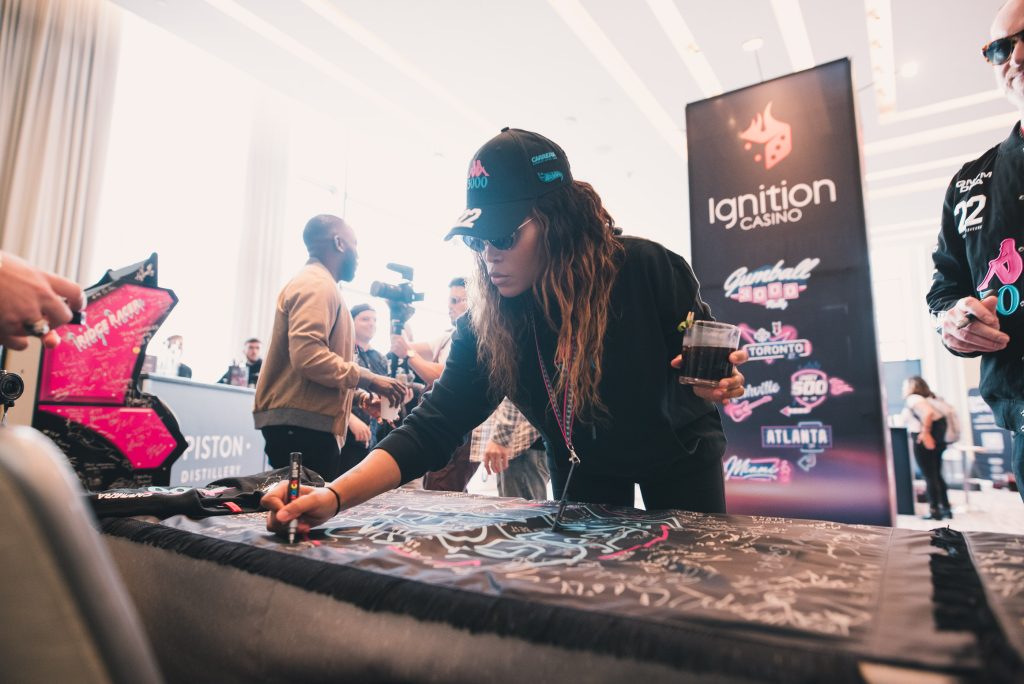 Then at about 11 a.m. ET, the fire and rumble of supercar superiority started barreling down Bay Street. Thousands of Torontonians began crowding around barricades as the decaled rides revved and pulled up to the Gumball Grid. It was a parade of rare luxury and speed pulling up and parking in preparation for the long trek ahead.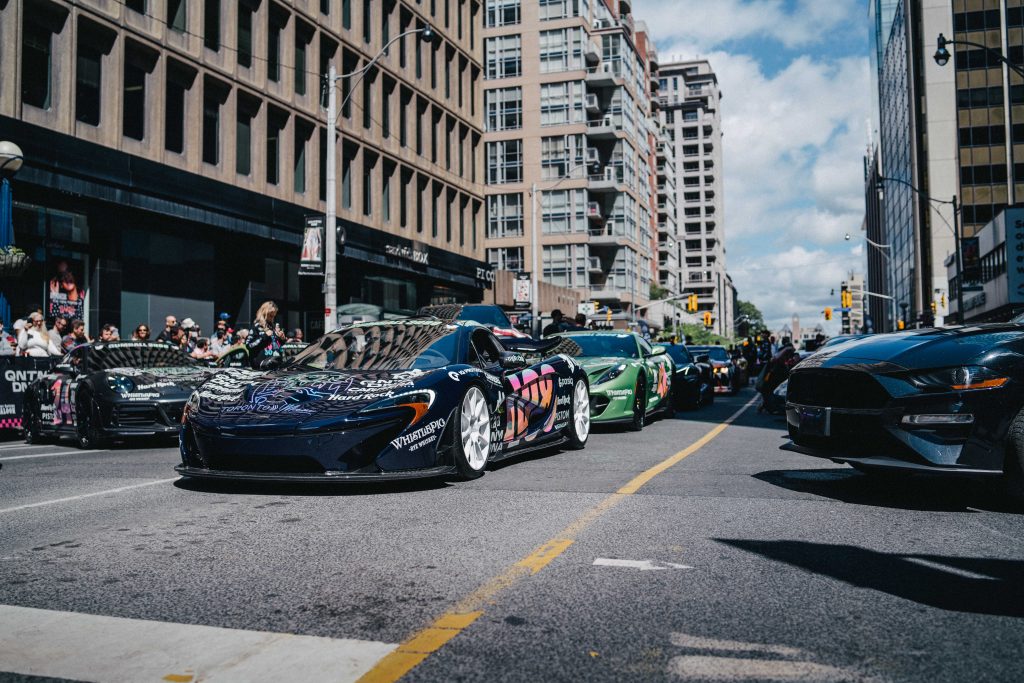 Some legendary supercars were names like the McLaren P1 and McLaren Senna, Aston Martin One-77 and Ferrari 480, 'American Muscle' like the GT500, and of course Team Ignition's Lamborghini Aventador S Roadster driven by Mr. Gumball himself.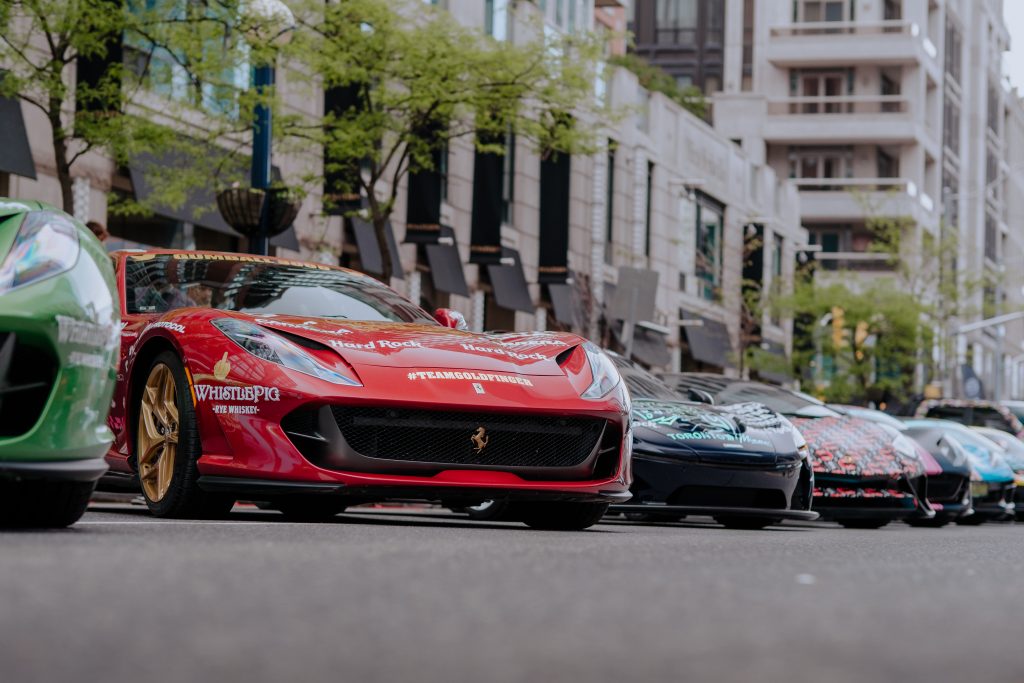 Over 100 cars lined up, ready for the flag drop on Saturday, May 28 2022.
But before they take off, we had to party.
Yonge-Dundas Square was shut down to bring a live concert DJ'd by Deadmau5 to the masses all night.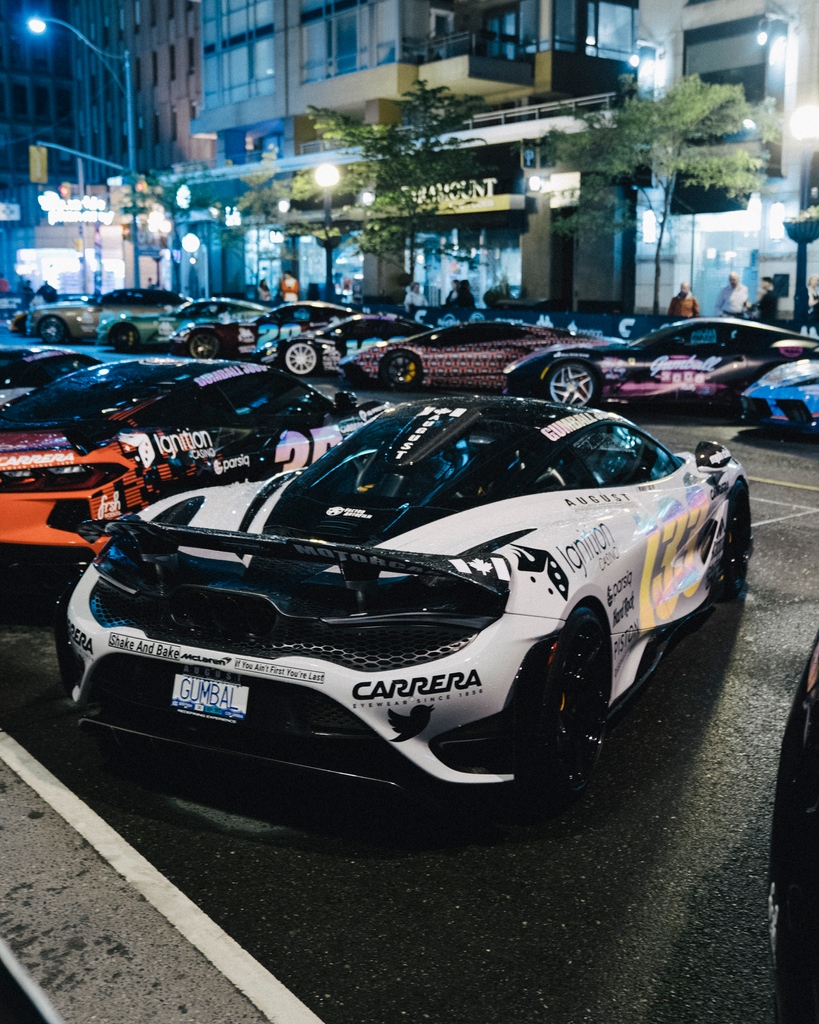 The next morning, the drivers crossed the Canadian/U.S. border to the next check point in Detroit, Michigan for the next leg of the rally.