//= wp_get_attachment_image($images['ID'], "generic") ;?>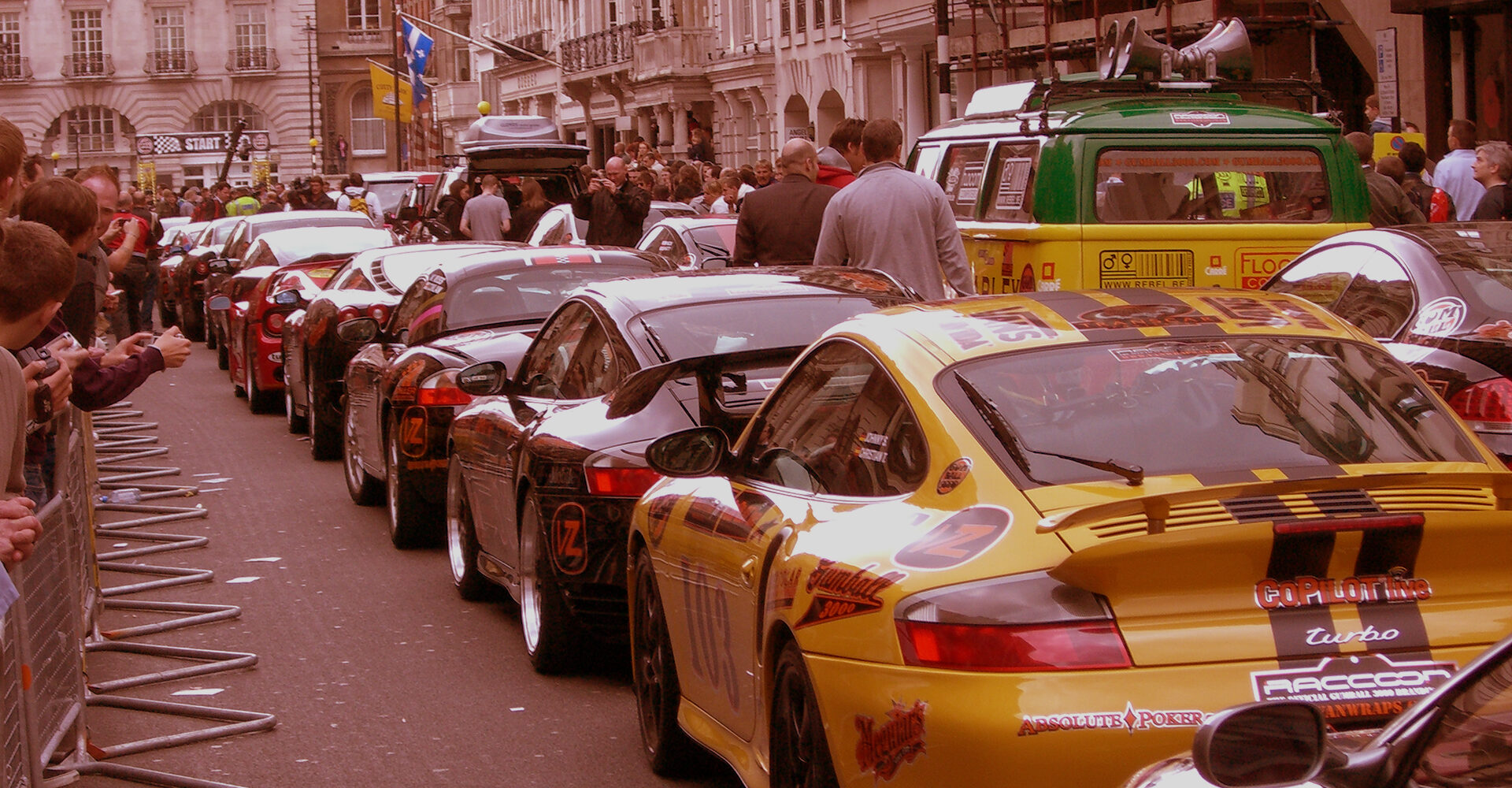 //= wp_get_attachment_image($mobileImage['id'], "generic-mobile") ;?>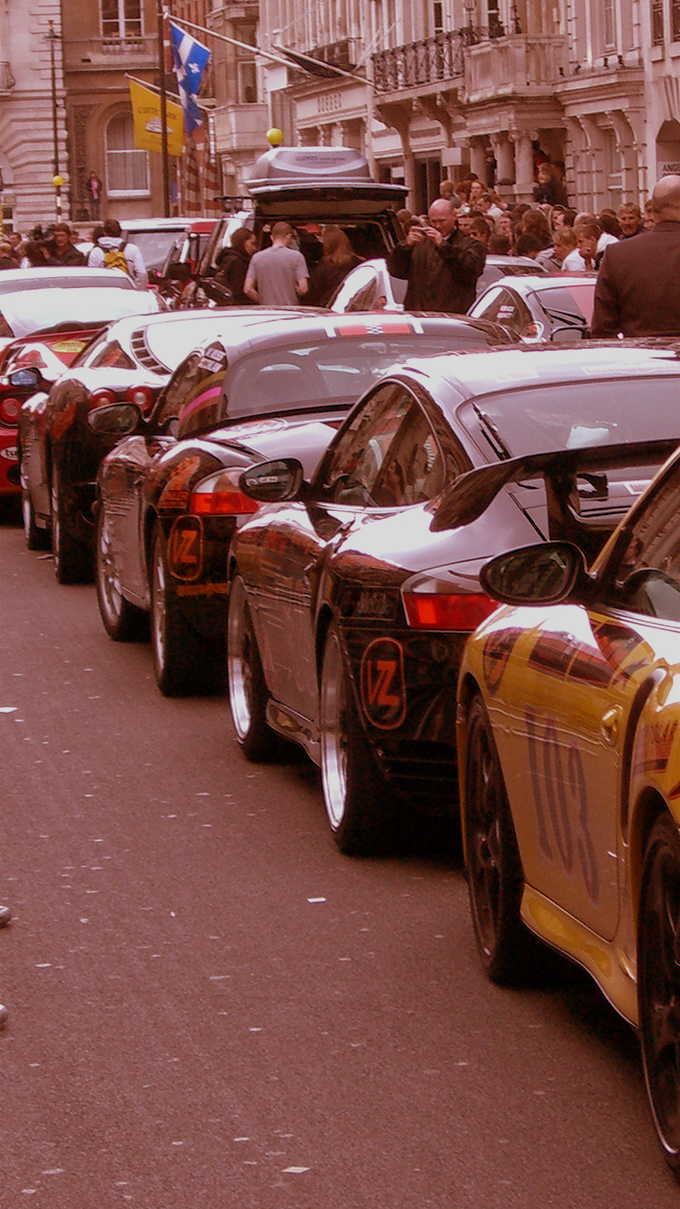 Top 10 Gumball 3000 Facts
A Rally to Remember
Learn more about the rally that's been showcasing supercars for over two decades.
The Gumball 3000 began in 1999 after Maximillion Cooper, and his group of friends, had the ambition of driving their supercars across Europe on a 3,000 mile journey. Since, Gumball 3000 has become an annual event; each year, hundreds of participants embark on a 3,000 mile adventure in some of the most exotic cars available on earth.
Over the years, it's become more than just a rally; the event is packed with parties, celebrities and sightseeing. What once started as an underground rally, has become a global phenomenal with millions of fans worldwide.
Consider yourself one of these fans? Well, let's put your knowledge to the test… Here are 10 fun facts about Gumball 3000, if you know them all, then you can call yourself a true fan of the Gumball 3000.
10. It Was Originally Called Gumball 2000
When the Gumball event came to life in 1999, it was originally promoted as the Gumball 2000. However, once the year 2000 came and went, the name was changed to Gumball 3000. The new name definitely suits the event much better…
9. Not Every Car Is Brand New
For the event, participants arrive in some of the world's most expensive and exotic cars, however, not every car is brand new. In fact, many of the older cars are actually more expensive than the brand new ones! During the first ever rally, one driver arrived in a McLaren F1 LM. Between the years of 1992 and 1998, only five of these cars were built and in today's world, fetch up to a price of well over $15 million.
8. Gumball Rally's Oldest Car
In 2001, the Gumball Rally's oldest car hit the road, a 1929 Bentley 4½ 'Blower'. The, at the time, 72 year-old car was driven by the eccentric late Lord Montagu of Beaulieu, who was the oldest participant in 2001 at 76 years of age. If you think a 72 year-old car doesn't deserve a place in the luxurious Gumball Rally, well today, the 1929 Bentley 4½ 'Blower' is worth $1 million…
7. Gumball Has Touched 38 Countries
The rally does not only take place in the United States, it takes place all over the globe. Across the 17 rallies that have been held, Gumball has spread across 38 countries and four continents; that's just under 20% of all the countries in the world. In 2006, the Gumball 3000 actually travelled across three continents: Europe, Asia and America.
6. It Takes Place On Public Roads
Although you need to pay an entry fee, a rather large entry fee, the full journey is across public roads. You could be driving casually along the highway on your way to work and before you know it, you are surrounded by the whole Gumball crew! Now that would be a story to tell everyone in the office…
5. Maximillion Cooper Was A Race Car Driver
The founder of the Gumball Rally, Maximillion Cooper, started his career as a model and fashion designer. Using one of his paychecks, Maximillion began taking race car driving lessons. After putting in the practice, he became rather skilled behind the wheel and drove for various teams. His final race was in the late 90's; the Porsche Super Cup.
4. Lewis Hamilton Has Participated
Formula 1 star, Lewis Hamilton, participated in the 2015 Gumball 3000 Rally! After completing an F1 race in Monaco, Hamilton headed to California to take part in the final part of the rally. He arrived in his friend's Koenigsegg Agera S, a very rare super car worth well over $1 million.
3. An Ice Cream Truck Took Part
That's right… back in 2005, one team completed the London to Monte Carlo Gumball Rally in an ice cream truck. Alongside the lavish Lamborghinis, Ferraris and Porsches was an ice cream truck that couldn't go any faster than 55mph, making it one of the slowest cars at the Gumball Rally ever. Unfortunately, all of the ice cream had melted by the second day of the event.
2. Antonov An-124 Transport Planes Have Been Used
For some of the Gumball 3000 Rallies, Antonov An-124 transport planes have been used to carry vehicles from one location to another. If you haven't heard of Antonov An-124 transport planes before, they are 175 ton military planes used to transport various vehicles. As you can imagine, these are not cheap. The cost changes each year, due to the price of aviation fuel changing regularly, however in 2006, it cost $1 million per plane. Three of them were used and all carried over 40 cars each.
1. 2006 Was The Most Valuable Rally… Yet.
With hundreds of participants and celebrities turning up each year in various supercars, you can imagine the lineup of cars is rather valuable. So far, the most valuable Gumball 3000 Rally lineup was in 2006 with Maximillion Cooper estimating the total value to be over $100 million. The grid featured many exotic vehicles including 13 McLaren-Mercedes SLRs, three Bugatti Veyrons, a Ferrari Enzo, F50, 275 GTC & 250 California and many other supercars. Perhaps this year's event will set the new record for the most valuable Gumball Rally grid ever.
There we have 10 Gumball 3000 facts you probably didn't know. If you did know all of these already, then you can most definitely consider yourself a Gumball expert.