//= wp_get_attachment_image($images['ID'], "generic") ;?>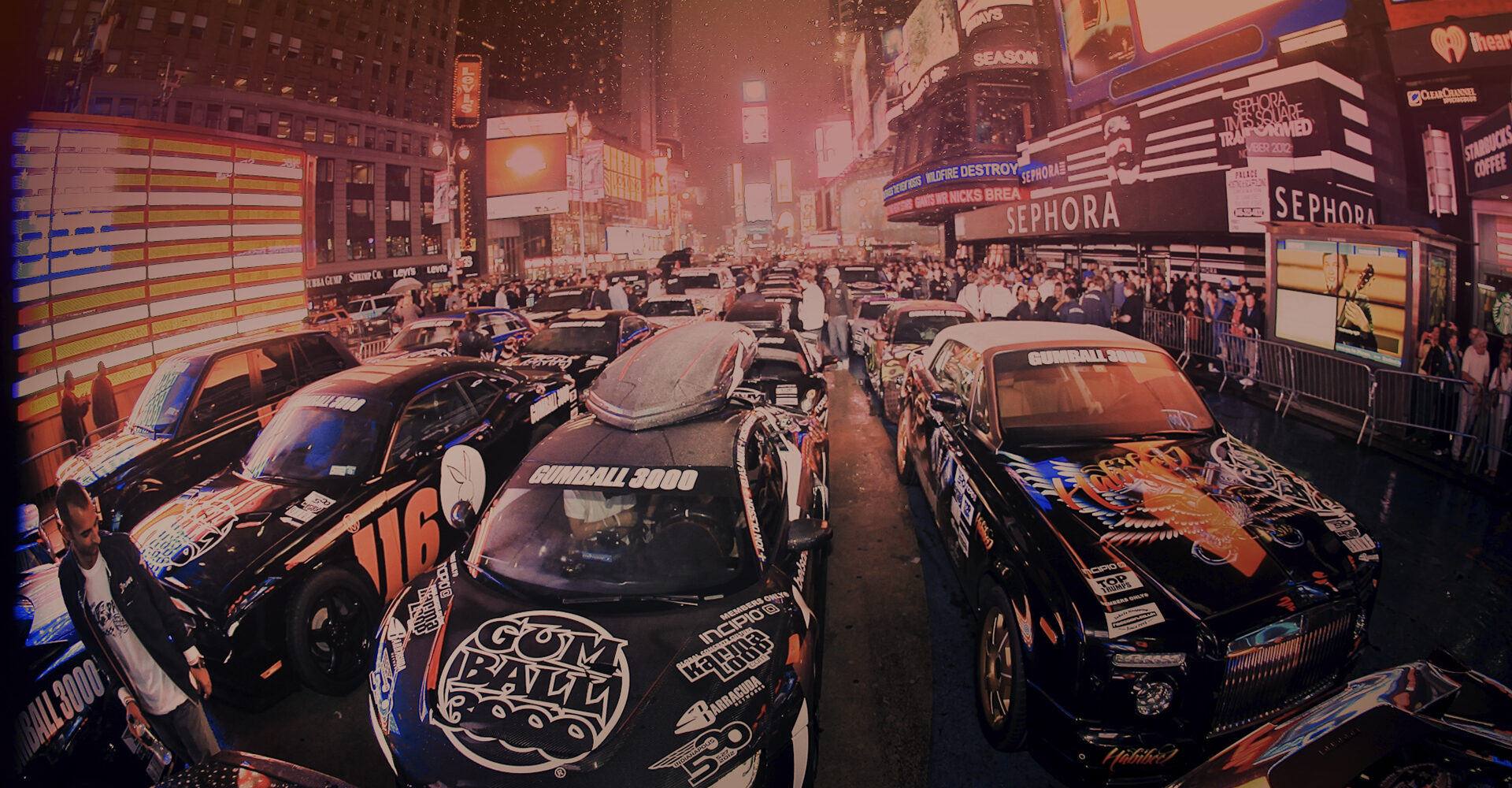 //= wp_get_attachment_image($mobileImage['id'], "generic-mobile") ;?>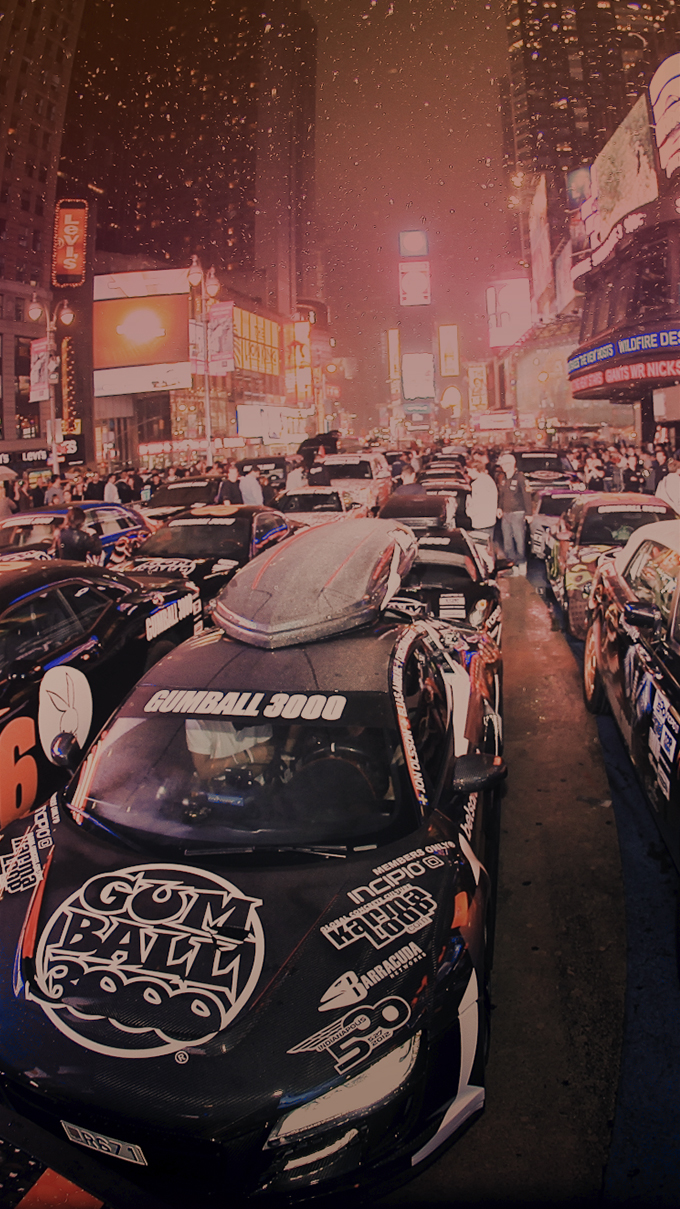 Top 10 Supercars in Gumball History
Top 10 Gumball 3000 cars in history
Lambos, Ferraris and Bugatti's oh my! We outline the best rides that cruised through the epic rally.
Gumball 3000 is the rally for the hottest, most exotic cars on the planet.
Since the first rally in 1999, some of the world's fastest and most luxurious supercars have filled the places of the Gumball 3000 grid. But what are the best cars to be driven at the rally? Let's look at the top 10 supercars driven at Gumball 3000.
10. Mercedes G500 4×4 – Gumball rally 2016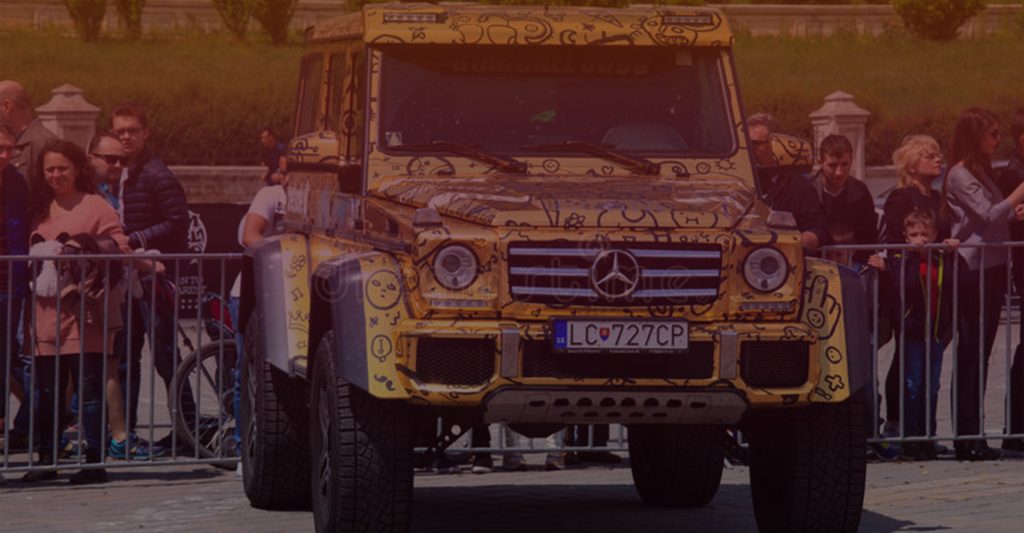 Starting off the list for the top 10 supercars driven at the Gumball 3000 is the Mercedes G500 4×42. The price for one of these monsters begins at $260,000. For the 2016 Gumball 3000 Rally, one driver rode up in a golden Mercedes G Wagon. While it might not have been the fastest car on the grid, it definitely had heads turning.
9. KITT from Knight Rider – Gumball rally 2014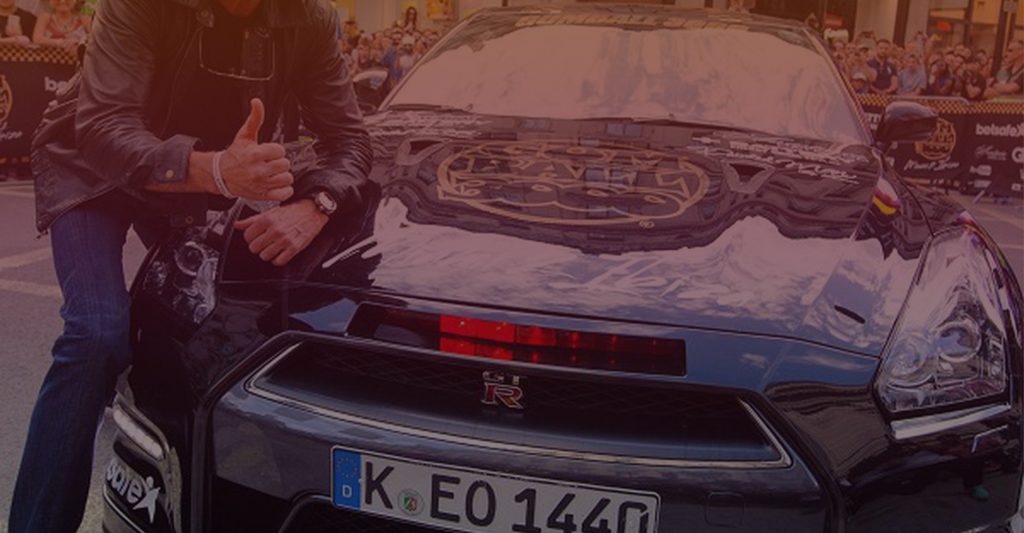 The 2014 Gumball Rally drivers travelled from Miami to Ibiza. This event saw multiple celebrities participate, including the legendary David Hasselhoff. If The Hoff's presence wasn't enough, imagine getting to see him driving the iconic KITT from Knight Rider. KITT is a super badass vehicle, heavily modified and equipped with artificial intelligence, an ability to talk, fire weapons and travel at high speed. Hasselhoff explained, "The car is worth over a hundred grand, so it's not one of the crazy ones here. It's still worth silly money." He also went on to say he was pulled over and given a speeding ticket too.
8. Ferrari F12 TDF – Gumball rally 2016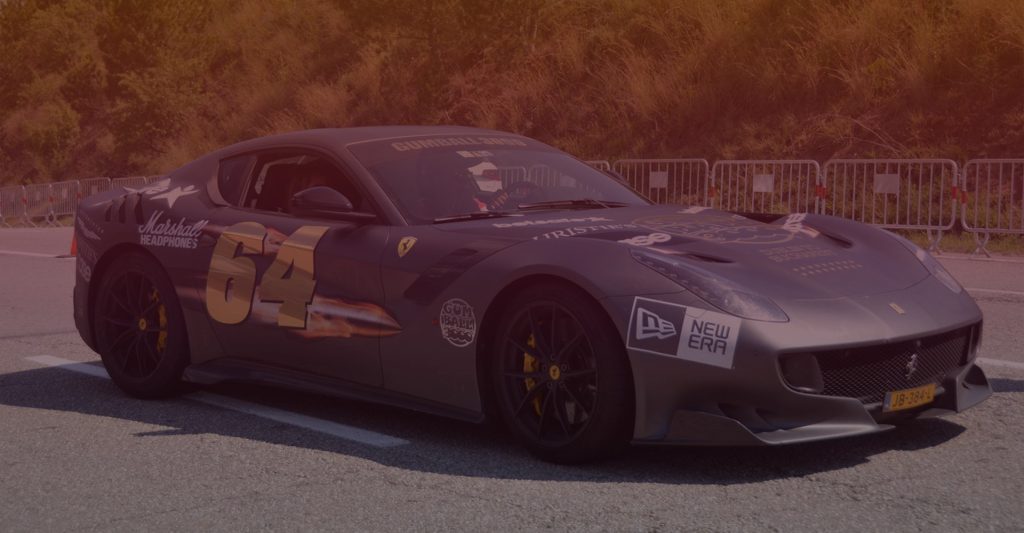 In 2016, Team Wolfpack hit the Rally in Josh Cartu's Ferrari F12 TDF. At the time, an F12 TDF would have cost over $450,000, however, these cars have almost tripled in value. Today, this vehicle would set you back an incredible $1.2 million. What makes this entry even more astonishing, is that Team Wolfpack entered three other vehicles into the rally: the Porsche 911 Turbo S Cabriolet, McLaren 650s Spyder, and Ferrari 488 GTB.
7. Lamborghini Aventador SV – Gumball rally 2016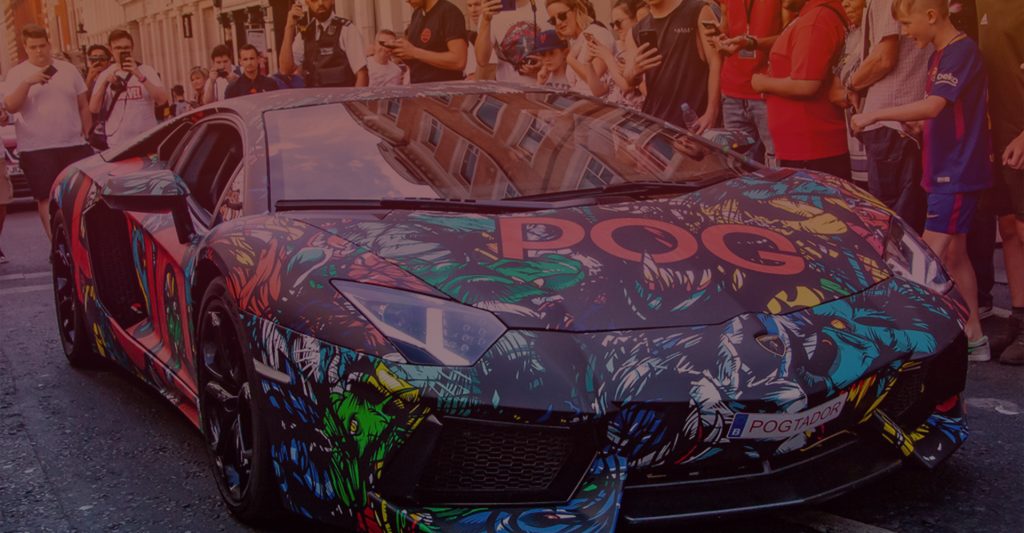 For the 2016 Gumball Rally, from Dublin to Bucharest, Canadian DJ Afrojack had two vehicles on the starting grid. One of the vehicles was a Bentley Bentayga and the other a Lamborghini Aventador SV. Both cars were wrapped in stunning, matching camouflage. The cost of this Aventador starts at a whopping $450,000, however, with it boasting a top speed of 218mph you can understand why. After the event, Afrojack's Aventador was produced as a Limited-Edition Hot Wheels model to celebrate winning 'Spirit of Gumball'.
6. Ferrari F50 – Gumball rally 2006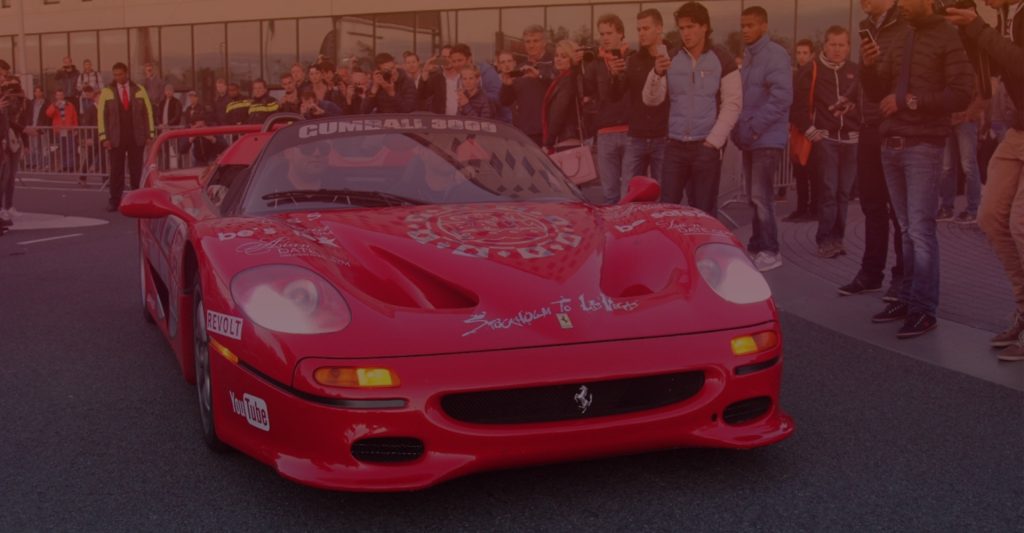 Imagine something as legendary as a Ferrari F50 coming in at number 6.That just shows how luxurious the Gumball 3000 Rally is. With less than 400 Ferrari F50s being produced, these motors are rather rare, and as you might expect, rather expensive. For context, in May 2021, a Ferrari F50 was sold for just under $3.8 million. Rare and expensive means one thing – it's perfect for Gumball 3000 and in 2006, a Ferrari F50 was part of the line-up.
5. Bugatti Chiron and Bugatti Veryon – Gumball rally 2019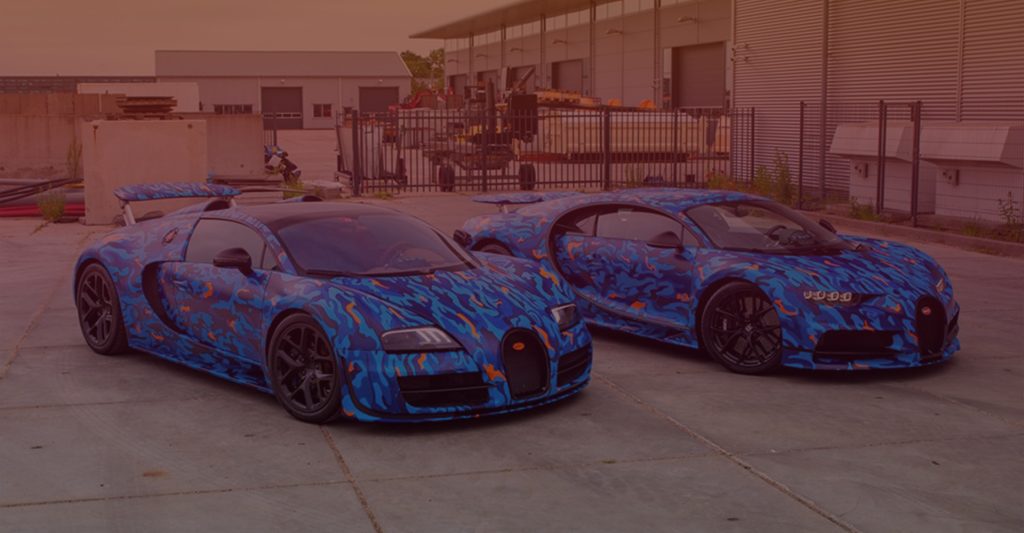 Do you think having a Lamborghini or a Bentley is the ultimate dream? How about not one, but two Bugattis? That's right. In 2019, Afrojack had two Bugattis on the grid. Both beauties were wrapped in matching blue camouflage with hints of orange. These two supercars come in at a combined price  of more than $5 million and a total top speed over 510 mph. Double the cars, double the heat.
4. McLaren P1 – Gumball rally 2015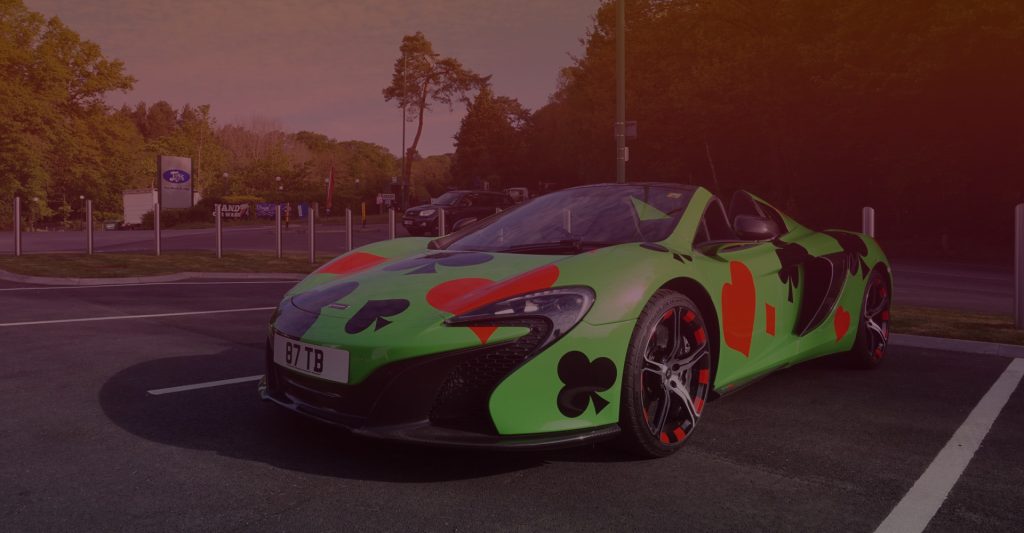 Canadian DJ, deadmau5, hit the 2015 Gumball Rally in serious style. Just months after collecting his $1.5 million McLaren P1, he took it from Stockholm to Las Vegas. His McLaren P1 can reach 60mph in just 2.8 seconds and 120mph in 6.8 seconds, which is some serious speed. The incredible supercar was wrapped in white with the number 2 and covered in black spades.
3. Rebellion R2K – Gumball rally 2013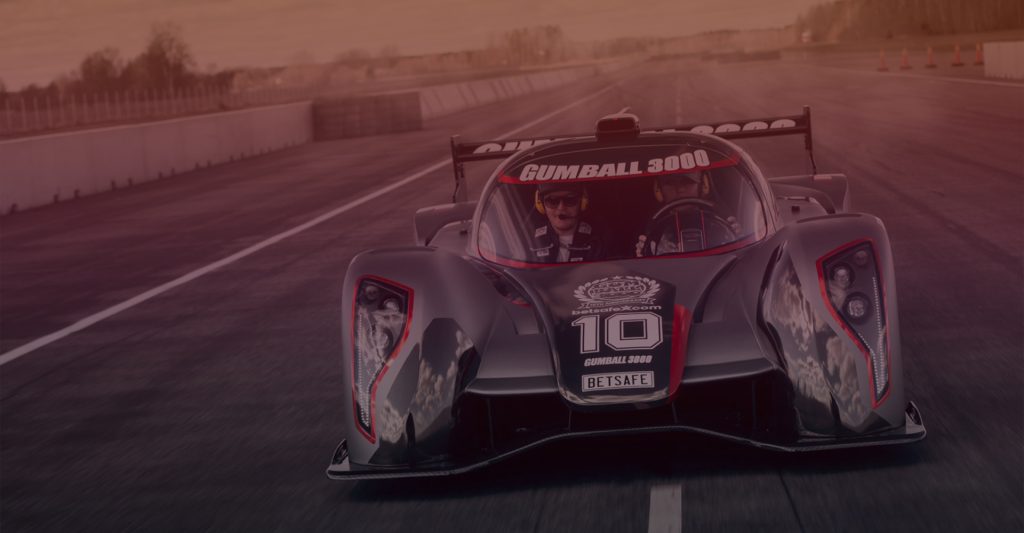 The Rebellion R2K is one of a kind. This vehicle was built by Caresto for professional free-skier Jon Olsson. The Rebellion R2K is a souped-up Ultima GTR, fitted with a V10 Lamborghini Gallardo engine, which is capable of delivering up to 1000bhp. Combining the extreme power with the low weight of this vehicle, the result is one of the fastest cars to hit the streets. In 2013, the Rebellion R2K began the Gumball 3000 Rally in Copenhagen before finishing  in Monaco. In 2015, Olsson sold the vehicle to a collector in Hong Kong for over $250,000. Cha-ching!
2. The Batmobile 2.0 – Gumball rally 2016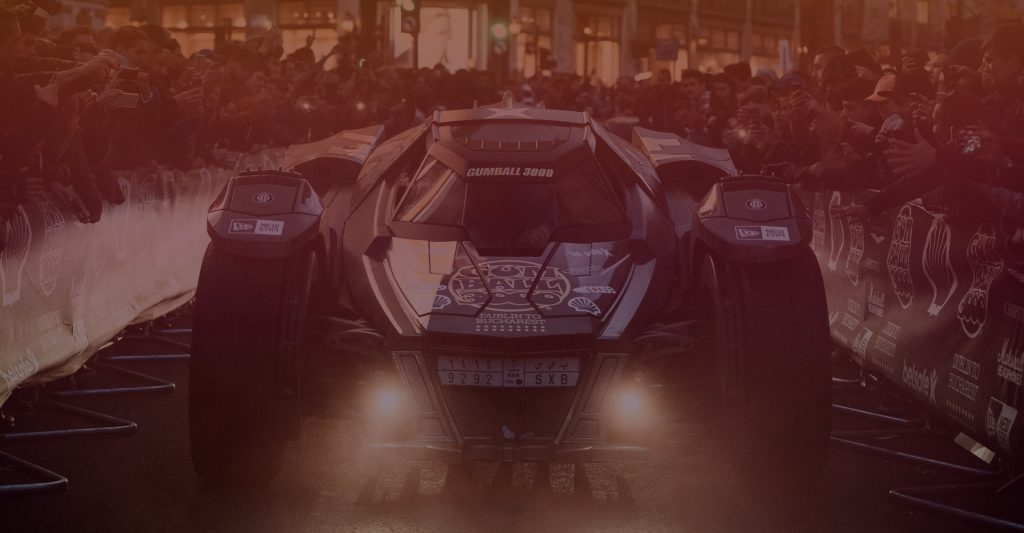 At number 2, we have one of the coolest, most unique vehicles you will ever see – the Batmobile 2.0. In 2016, Saudi Arabian Team Galag completed the Gumball 3000 Rally in an Arkham Knight inspired vehicle. Engineered by a Koenigsegg employee, the vehicle was fitted with a Lamborghini Gallardo chassis, which features a 5.2-liter V10 engine. On the outside was a huge carbon fiber contraption, equipped with external multiple cameras to provide visibility and a jet-engine at the back – a truly wild beast.
1. Koenigsegg Agera HH – Gumball rally 2015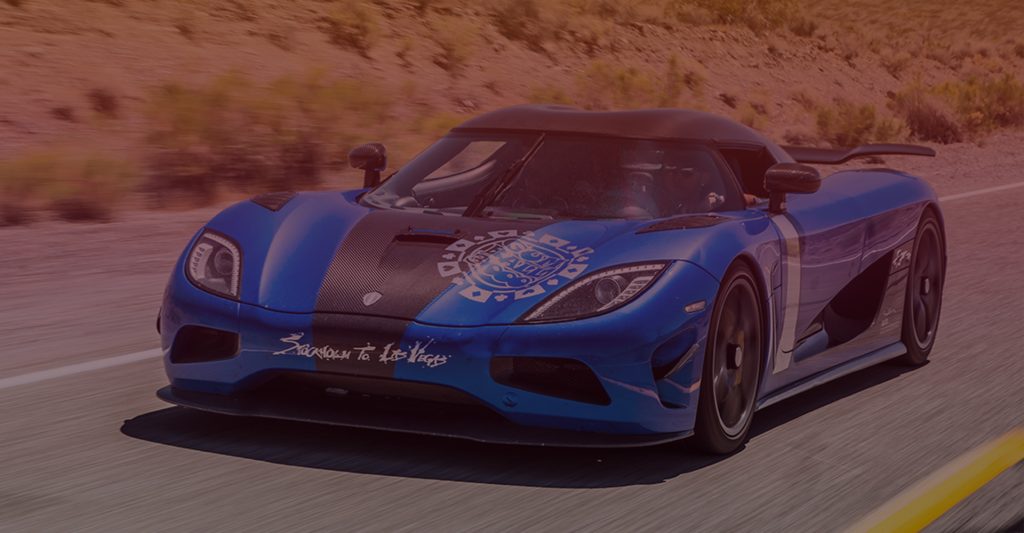 Coming in first place as the best supercar to be driven at Gumball 3000 is the Koenigsegg Agera HH. This luxurious vehicle is a privately-owned, special-order version of the Koenigsegg Agera S. The exact price of this model is unknown, however, the Koenigsegg Agera S costs a staggering $2.1 million. With a 0-60mph record at 2.8 seconds, and a top speed of 273mph, this incredible piece of machinery is one of the most badass vehicles to participate at Gumball 3000. It's not just the high-price or super-powerful engine that earns this car the number one spot, but also who drove it. Formula 1 star Lewis Hamilton was behind the wheel. The owner of the Koenigsegg Agera HH provided the vehicle to Mr. Hamilton to drive for the last part of the 2015 rally. With a supercar and super driver, it definitely deserves its place in the top spot.