//= wp_get_attachment_image($images['ID'], "generic") ;?>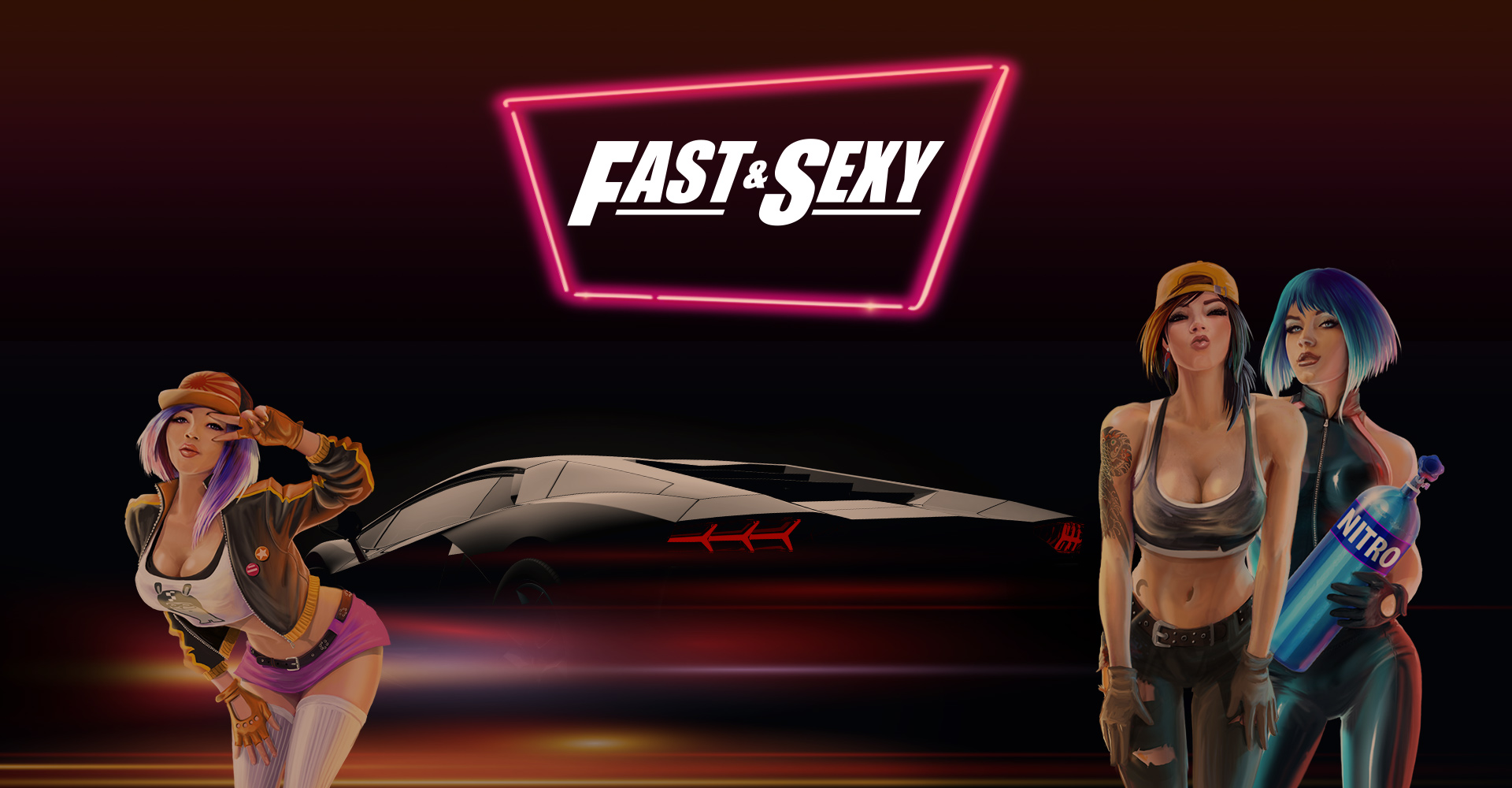 //= wp_get_attachment_image($mobileImage['id'], "generic-mobile") ;?>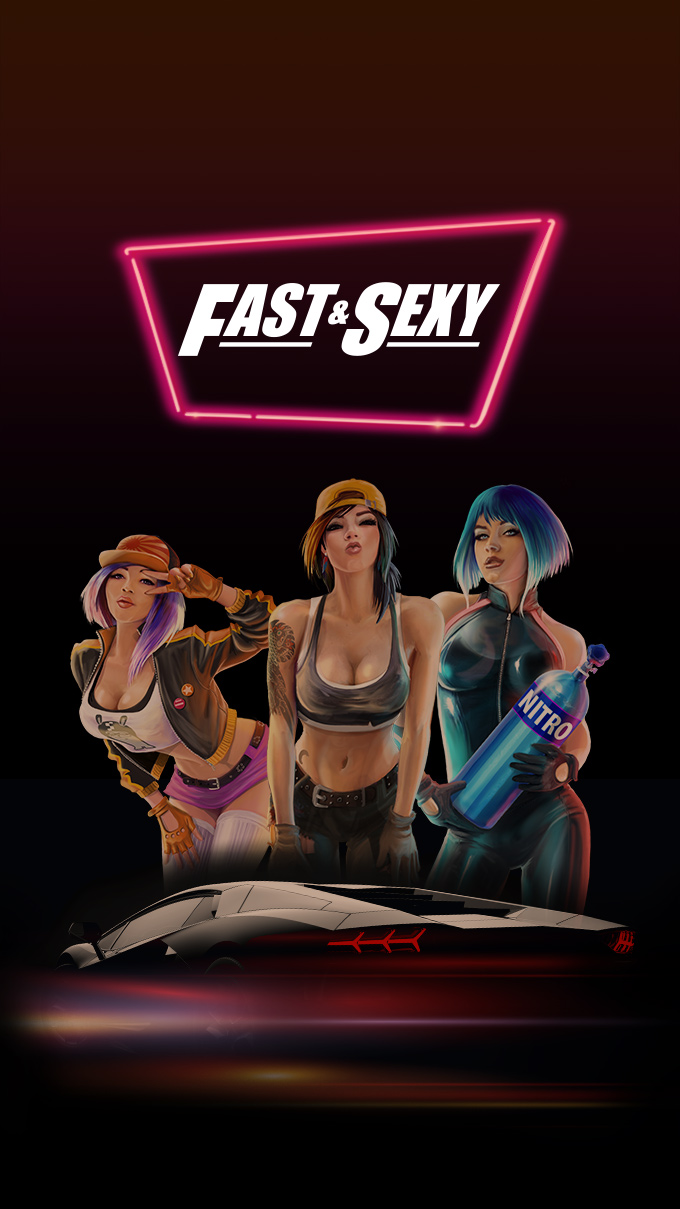 Get Fast & Sexy for Gumball 3000
Play Ignition Casino Fast & Sexy for Online Slot
The game known for it's need for speed is featured for the 22nd Gumball 3000 rally.
There's no better slot than Fast & Sexy to get you pumped up for the upcoming Gumball 3000 rally. This game puts you in the driver's seat of a supercar and surrounds you with a team of sexy female mechanics that are ready for anything. It's fun to play and offers exciting payouts, and it's about to get even more rewarding with our Gumball giveaway promotion.
From now until June 30, we're adding extra ways to get paid by playing this awesome Gumball-inspired online slots game. When you play the Fast & Sexy slot between May 1 and June 30, you'll be eligible to win three different cash prizes. If you play before May 1, you'll be eligible to win an even sweeter prize: an all-expenses paid trip for two to a Gumball 3000 rally stop, which is hosted by us. Join the Gumball 3000 giveaway by playing Fast & Sexy today.
What is the Fast & Sexy Slot?
Fast & Sexy is a 5-reel, 20-payline video slot with exceptional graphics and a nice variety of bonus features. When you play, you'll be burning rubber; in this game, the reels are the tires of a turbo-charged supercar that plunges forward with every spin. You'll be aiming to line up matching icons on the 20 paylines in order to trigger payouts, and to accelerate that, wild icons are included. These special game symbols take the form of any standard game icon in order to create a winning line. On the third reel, the wild has an extra feature: it expands to fill the entire reel and then triggers a free spin.
Another bonus icon to watch for is the slot's Free Spins scatter. If you land three anywhere on the reels, a blue-haired babe from your sexy race crew appears to chaperone you to your free spins session, which comprises 10 spins with double the payouts.
In addition to the Free Spins scatter, there's also a Bonus scatter that leads to the game's bonus round. This time, a brunette mechanic arrives to take you to a three-part bonus round. Three supercars appear in front of you, and they each have a secret prize. Choose the one you think looks the most powerful, and collect the multiplier inside. Then repeat two more times with different sets of cars. For car fanatics, it's one of the best Ignition Casino slots we have.

What is the Fast & Sexy Gumball Giveaway?
Joining the Fast & Sexy Gumball giveaway is as simple as playing Fast & Sexy anytime between now and June 30. For every day that you play in that timeframe, you get one entry into the giveaway, which is raffled at random. Keep in mind though, the day that you play matters. There are four different prizes available, and each one has its own timeframe leading up to the draw, so be sure to mark your calendar for when the top prizes become available.
From April 20 to 30, the prize is the aforementioned all-expenses paid trip for two to a Gumball 3000 rally stop—a totally unforgettable experience for a wannabe Gumballer. This year's stops are in Toronto, Indianapolis, Nashville, Atlanta, Miami and Havana, and there will be plenty of events and parties along the way. The package includes two return-flights from the winner's locale to the Gumball 3000 destination, along with three nights' stay at a luxury hotel for both the winner and the winner's guest. To cap it off, both the winner and the guest get one complimentary excursion, or spa treatment, during the stay.
After April 30, the prizes switch over to cash. From May 1 to 15, for every day that you play, you get an entry into the giveaway's biggest cash draw: $2,500, which is awarded on May 15. From May 16 to June 3, players earn entries into a $2,000 cash draw. The final giveaway is a $1,500 cash prize awarded to the draw winner at the end of the June 4 to June 30 timeframe. There are no playthrough requirements on these cash prizes; they can be withdrawn immediately.
New to Ignition Casino? How to Get Started?
 Anyone new to Ignition Casino can sign up now and reap the rewards that come from opening a new account at this time. On top of being eligible for our standard Welcome Bonus, you also get a 25-spin bonus to use in our online casino. Simply open a new account between April 25 to June 30 and deposit a minimum of $20 to get the Ignition Free Spins package; the Welcome Bonus is available year-round.
To get started, tap the "Join" button and fill out a registration form, inputting some basic information about yourself. Once your account is up and running and you're ready to make your first deposit, check out all of the promotions available to boost your bankroll right from the start. Of course, the ultimate boost comes from using cryptocurrency as a deposit method, which we'll explain below.
How to Deposit with Crypto
 Using cryptocurrency for deposits and withdrawals leads to the best experience at Ignition. This de-centralized digital cash is fast and cheap to use, and guaranteed to come through as a deposit. To encourage people to give it a try, we load up the value on crypto promotions, including the Welcome Bonus, which increases to a max of $3,000 instead of $2,000 when you go crypto.
To get started with cryptocurrency, you need a digital wallet and an account set up at a regulated cryptocurrency exchange. Both of these steps can be accomplished simultaneously by downloading a crypto mobile app, like Exodus, that offers both services in one. With the wallet installed and the exchange account approved, you're ready to buy some crypto and transfer it to your Ignition account. We accept Bitcoin, Bitcoin Cash, Bitcoin SV, Litecoin, Ethereum, and USD Tether currently, and are always on the lookout for more crypto options. For an in-depth guide to getting started with crypto, check out our Bitcoin Deposit Guide. For those who are already crypto converts, we'll see you at the Fast & Sexy casino page—good luck in the draw.