//= wp_get_attachment_image($images['ID'], "generic") ;?>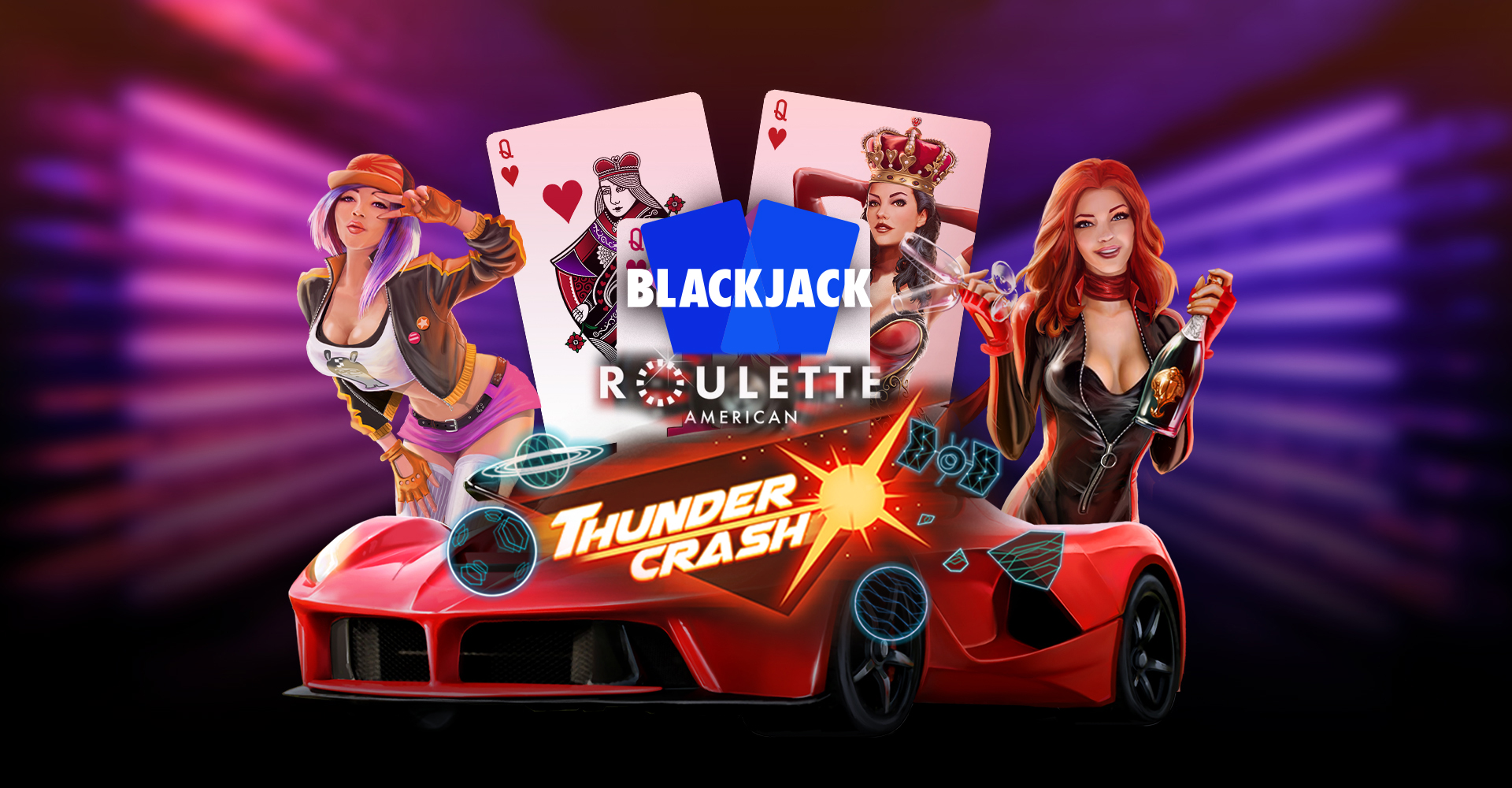 //= wp_get_attachment_image($mobileImage['id'], "generic-mobile") ;?>
Popular Casino Games to Raise Your Adrenaline
The Most Popular Casino Games at Ignition Casino
If you love the rush and adventure of the Gumball 3000 rally, you need to check out these online casino games.
Ready to go from 0 to 60? Then this is your green light to head on over to Ignition Casino! We have hundreds of popular casino games, from slots to table games to live dealer, which are sure to add some thrills and excitement to your day. You'll be able to jump straight into the action by simply hitting spin or deal, and take off on a high-energy experience filled with rousing wins, edge-of-your-seat gameplay, and more.
Fans of Gumball 3000 Rally will know it's not simply about playing fast at this online casino (Gumball 3000 is a rally, not a race!), but rather, enjoying every second of the ride! They'll also be excited to make Ignition's Gumball Rally slot game (launching soon!) their first pit stop as they cruise through the casino.
So, buckle up – we're about to take you on an epic joyride through our most popular Ignition Casino games, which are sure to trigger a huge rush. No turbocharge needed!
FAST & SEXY SLOT
Ignition Casino is the Official Online Gambling Partner of the Gumball Rally, so it's no surprise then that Fast & Sexy slot made our list! This popular online slot has 5 reels lining the back of a red supercar, the likes of which you'd see in Toronto at the starting line of Gumball. When you hit spin, the car revs into action, tires and reels racing as the exhaust literally burns up the road. Every time you win, one of the sexy women in the game appears to cheer you on! These gorgeous ladies are the life of the party as the highest paying symbols in this online slot, so they're worth keeping an eye on, if you know what we mean.
Tokyo, Vegas, Monaco, Sydney, and even Havana (the final stop of Gumball 3000!) are all part of this slot's route. As you navigate through Fast & Sexy, you'll party alongside two types of Wilds (standard and expanding), free spins with a double multiplier, and a bonus game where you pick your favorite supercars. Are you ready to ride?
THUNDERCRASH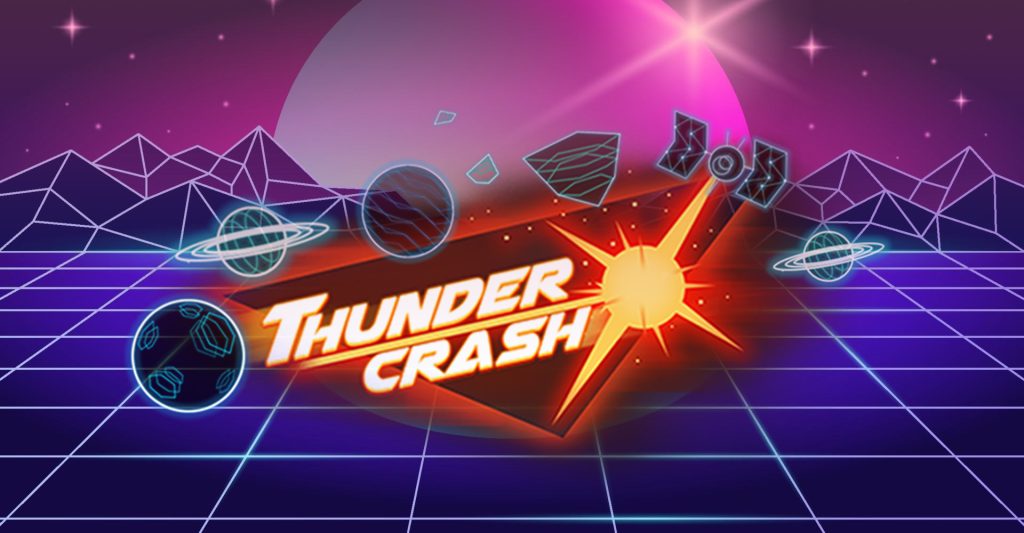 Switching gears, it's time to strap in for a different kind of adventure! It's less about the open road and more about the open universe! Thundercrash is a brand-new, extremely popular specialty game at Ignition Casino, that'll have you feeling nostalgic for retro arcade games. You're the captain of a doomed ship, flying at light-speed through space alongside an increasing multiplier. The ship will eventually crash and the only way to navigate to the real money finish line is to cash out in time.
Each round of Thundercrash starts as fast as the supercars at Gumball 3000! You have less than 5 seconds to select your bet amount and auto cash out values and hit Place Bet. (Don't worry if you miss it, there's always a new round launching soon after.) This arcade game is multi-player too; the avatars that line the top of the screen show you how other Ignition players faired as captain of their voyage! Make all the right decisions, and you could be on your way to a soaring payday up to $100K!
BLACKJACK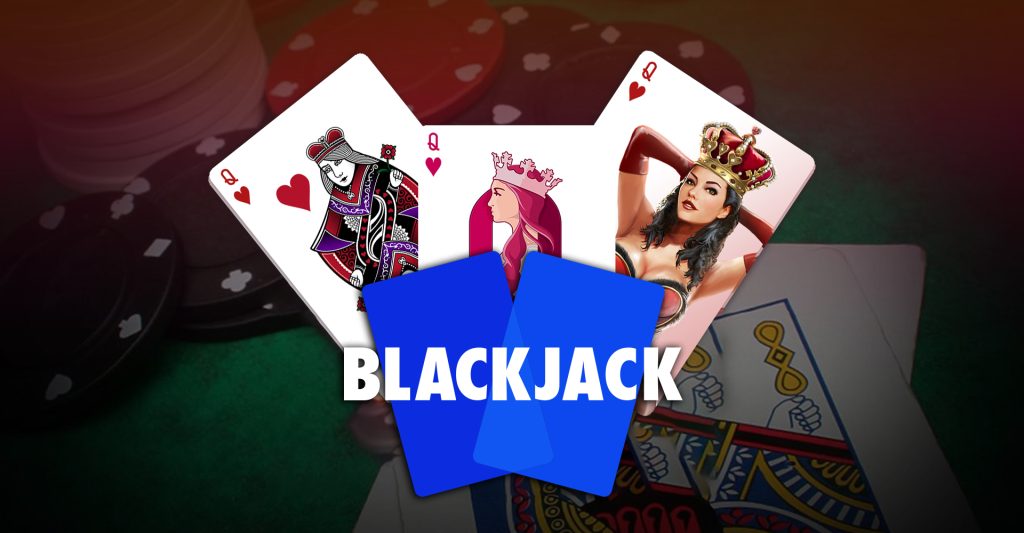 Blackjack: it's the most popular table game of all, and one you could definitely see being played at a famous Gumball Rally party. It's quick and easy to squeeze in a few hands, and just like those supercar drivers, you have total control of the action. At Ignition Casino, there's several variants of Blackjack (including Live Dealer – more on that in a minute), the most played of which is six-deck Blackjack.
You probably already know the basics. You can play up to three hands against the dealer at once, as you race to 21 (without going over). Whoever has the higher hand wins!  A normal win pays 1:1 but landing an instant win Blackjack (provided the dealer doesn't have one too) pays 3:2! In this version, the dealer must hit on a soft 17, you can split up to two hands per round, and you can buy insurance which pays 2:1. For a bit more fun, you can change the color of the felt and the design of the deck before playing.
AMERICAN ROULETTE
As you continue to cruise through Ignition Casino's table game selection, be sure to pull up at American Roulette. With just a quick virtual spin of the wheel, you could be rolling along to a real money payday. Roulette's rules are pretty simple: The wheel has 38 stops, with 1-36 in black or red and one zero (0) and one double zero (00). The ball could literally stop anywhere on the wheel – you can't keep your eyes off it as it rolls along, much like a gorgeous Gumball 3000 supercar.
Bets on Red, Black, Even Numbers and Odd Numbers all pay out 1:1, which is pretty common and easy to understand. If you want to bump up your potential winnings and make the game a little more interesting, you could select your lucky number or even a number you saw on the side of a Gumball car. Any one number pays 35:1! Ignition Casino also offers European Roulette and Live Dealer Roulette, too.
LIVE DEALER CASINO
If part of the appeal of Gumball 3000 is the parties and socializing, then you'll enjoy Ignition Live Dealer Casino. The classic table games you know and love like Blackjack and Roulette can be played Live, with a real human dealer handing out cards. Pick your table based on game type, table limits, and dealer (with an image included). Once inside, you select your own seat and start playing – it's that easy! There's an in-game chat function, so you can talk with your fellow players and the dealer, too, who will keep up the chatter throughout your table session.
Live Dealer sights and sounds play out just like in a real brick-and-mortar casino (or perhaps even a VIP room at a Gumball party!), so you can really be part of the game from the comfort of your mobile or desktop. There's also Mini Games you can play featuring top casino slots between hands – the action truly never stops!
SUPERCARS (VIRTUAL SPORTS)
Ready, set, go to Ignition Casino and check out Supercars betting in Virtual Sports! This year's 2022 Gumball Rally stops at NASCAR to get the full experience on their journey from Toronto to Havana. And while it's not a race, like we said, Gumballers still appreciate going a little fast every now and again. With Supercars, you can bet the race to the finish line all day long.
Supercars is one of the many offerings in the Ignition Casino Virtual Sports section. To play, you select a match from menu and use the bet slip to place a wager on the upcoming race. Popular bets include winner, place and show for each race. On the screen, it counts down to the next time the starting flag will drop, and you can watch the virtual cars take off at Ignition Casino raceway! There's even a slow-mo replay (like you'd see with a real-life racing event such as Formula 1) at the end of each round. With races happening every few minutes, you're sure to get the blood pumping!
PLAY CASINO GAMES AT IGNITION CASINO
Is your engine revving to go? Now that you know Ignition Casino's most popular games, it's time to get in on the action! Head over to Ignition Casino to sign up for an account and start playing. You can try any of the free casino games in practice mode first to get the hang of things.
If you're looking for something a little different, Ignition is also known for its poker tournaments and freerolls, including anonymous tables, giving you even more ways to gear up!