//= wp_get_attachment_image($images['ID'], "generic") ;?>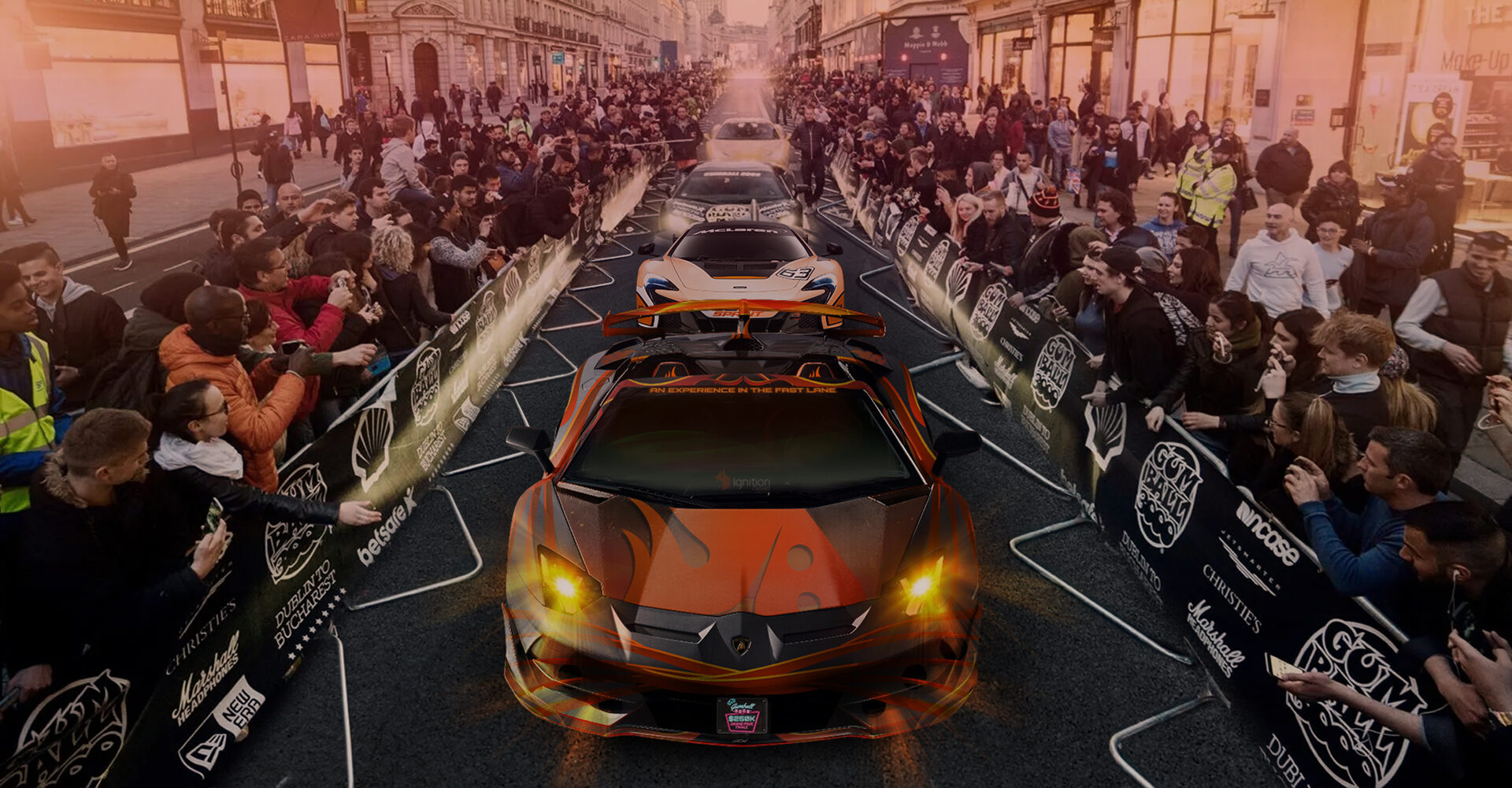 //= wp_get_attachment_image($mobileImage['id'], "generic-mobile") ;?>
Top Supercars and Gadgets in 2022
Best Supercars and Gadgets of 2022
The car and tech world is always expanding. Check out the new hot cars and gadgets for 2022.
It's been three years since the last Gumball 3000 rally. That's way longer than any of us wanted to wait, but think about all the new Gumball rally cars and gadgets we'll get to see at this year's highly anticipated event. The latest advances in supercar design and performance will be on display. Here's a taste of what we might see on the road from Toronto to Miami.
2022 Aston Martin Valkyrie
Heads turned in 2019 when James Walker (aka MrJWW) arrived in Mykonos, Greece with the amazing Aston Martin Vulcan that was a street-legal version created just for Gumball 3000. Perhaps they'll do the same for one of this year's hottest supercars. The 2022 Aston Martin Valkyrie, made in collaboration with Red Bull Racing, claims to be the fastest street-legal car in the world. It's got a 6.5-liter naturally-aspirated V12 engine, cranking out somewhere around 1,000 horsepower and climbing from zero to 60 mph in 2.6 seconds.
Each of these bad boys costs $3 million, but if you don't have one already, don't bother. Aston Martin decided to cap their Valkyrie production at 150, and they sold out pretty quickly, even if all the vehicles haven't been delivered yet. Reselling is also highly discouraged and subject to penalties. Looking at you, John Cena.
Premium Travel Kits
Speed is always nice, of course, but remember there are no Gumball race winners, only participants. This isn't a race to the finish, so how your Gumball 3000 car looks is at least as important as how it drives. Drivers need the right accessories, starting with the exterior and working your way inwards. Chrome trim? Absolutely. Carbon-fiber everything? Yes, please.
But what about your travel kit? Gumball rally drivers will be on the road from May 27 to June 3, logging some 1,500 miles or so between Toronto and Miami. You need some sweet travel gear to match your sweet car – like the premium leather travel bags you can get with your new Corvette Stingray. Make sure you have your cargo liners, organizers, and nets (both front and rear) all prepped for travel as well. It's all in the details.
2022 Lamborghini Aventador Ultimae
Ignition Casino is proud to bring our own Lamborghini to this year's rally. Will it be the new Aventador Ultimae? No spoilers in this article. The Aventador has been dazzling drivers since 2011, but 2022 will be the last model year – which is why it's called the Aventador Ultimae. This beauty is another 6.5-liter naturally-aspirated V12 with somewhere around 769 horsepower, and it will get you from zero to 60 in a brisk 2.8 seconds. Not bad for a non-electric.
You might even be able to get your hands on one. Unlike the Aston Martin Valkyrie, the Aventador Ultimae will only set you back about $500,000, and Lamborghini was planning to make 600 of them (350 coupes, 250 roadsters). Get 'em while they're hot.
Rims to Drool Over
Okay, maybe travel kits aren't the most exciting supercar accessories in the world. How about some nice rims? Everyone loves a tricked-out set of wheels. Many of this year's Gumball 3000 cars will come factory-equipped with eye-popping rims, but like Jello, there's always room for more.
Plus, if you happen to have, say, a Bugatti Veyron, those wheels need to be replaced every 10,000 miles, or roughly once for every three tire changes. Why not slap some custom wheels on that bad boy while you're at it? You can get a set of forged wheels for your Veyron for less than factory cost – which is somewhere around $100,000, by the way. You can also get some rims from eBay for about $30,000. Maybe even some white rims if you're brave and lucky.
2022 Ferrari 296 GTB
These cars still haven't had their grand opening yet as we go to press, but examples do exist, and we're hoping to see one or two make their way from Toronto to Miami. This is a historic car as the first "true" V6 Ferrari ever built – ignoring Formula 1 cars or the Dino cars stopped being manufactured in 1976. Yes, it's "only" a 3.0-liter twin-turbo engine, but it's coupled with an electric motor for a total of 818 horsepower. You can get one for as little as $321,400 – that's if you get the base model, of course.
Serious rally enthusiasts will spend upwards of $40,000 more for the Assetto Fioranoa package, which is meant for the track, but will look very good on the road. Did we mention Ferrari provides seven years of regularly scheduled maintenance when you buy a 296 GTB? That's maintenance for every 20,000 kilometers (12,000 miles), or once a year with no mileage cap, which will give you several years of Gumball rally goodness if you don't feel the need to show up in a new car every time.
Multimatic Dampers
We're about to go through the looking-glass. There's a Canadian company just outside of Toronto called Multimatic that makes several of the components in the cars we've listed, such as the carbon-fiber monocoque "structural skin" for the Aston Martin Valkyrie. They're most famous among gearheads for the Multimatic DSSV (Dynamic Suspensions Spool Valve), which happens to be part of the aforementioned Assetto Fioranoa package. You want these on your car – or truck, lawnmower, and perhaps your Zamboni.
Multimatic started making these dampers back in 2002 for the CART series, but the latest Adaptive Spool Dampers came out in 2021, and it feels like you're driving a cloud. Since you're going to be in Toronto anyway, check out their shop in Markham (about a half-hour drive north of the city), and tell them Ignition Casino sent you.
This is just a small taste of what you're likely to see on this epic trip from Toronto to Miami. More details are coming for this year's Gumball 3000 rally, so stay tuned to Ignition for the latest information as we get our very own Lambo suited and booted.