//= wp_get_attachment_image($images['ID'], "generic") ;?>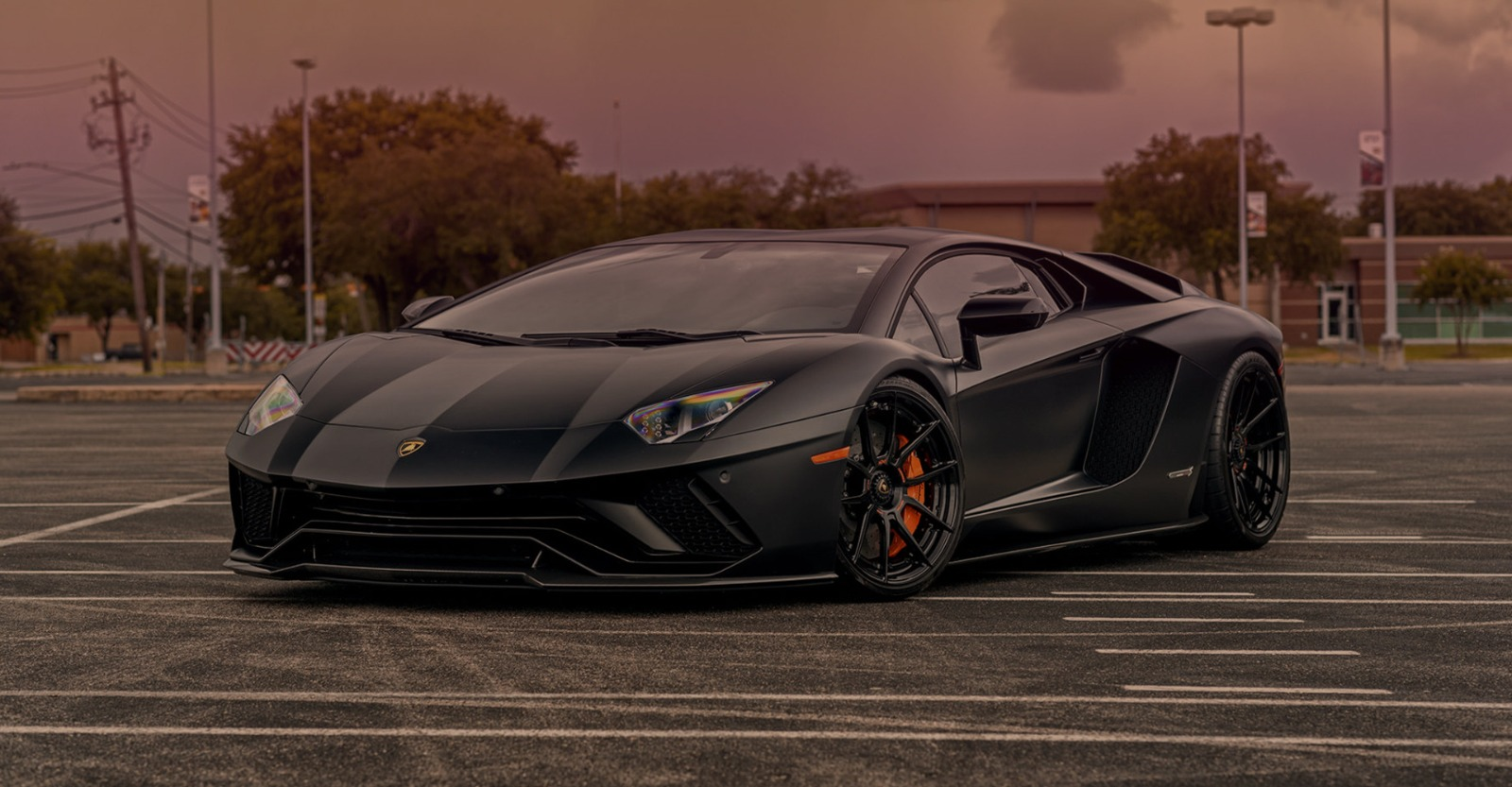 //= wp_get_attachment_image($mobileImage['id'], "generic-mobile") ;?>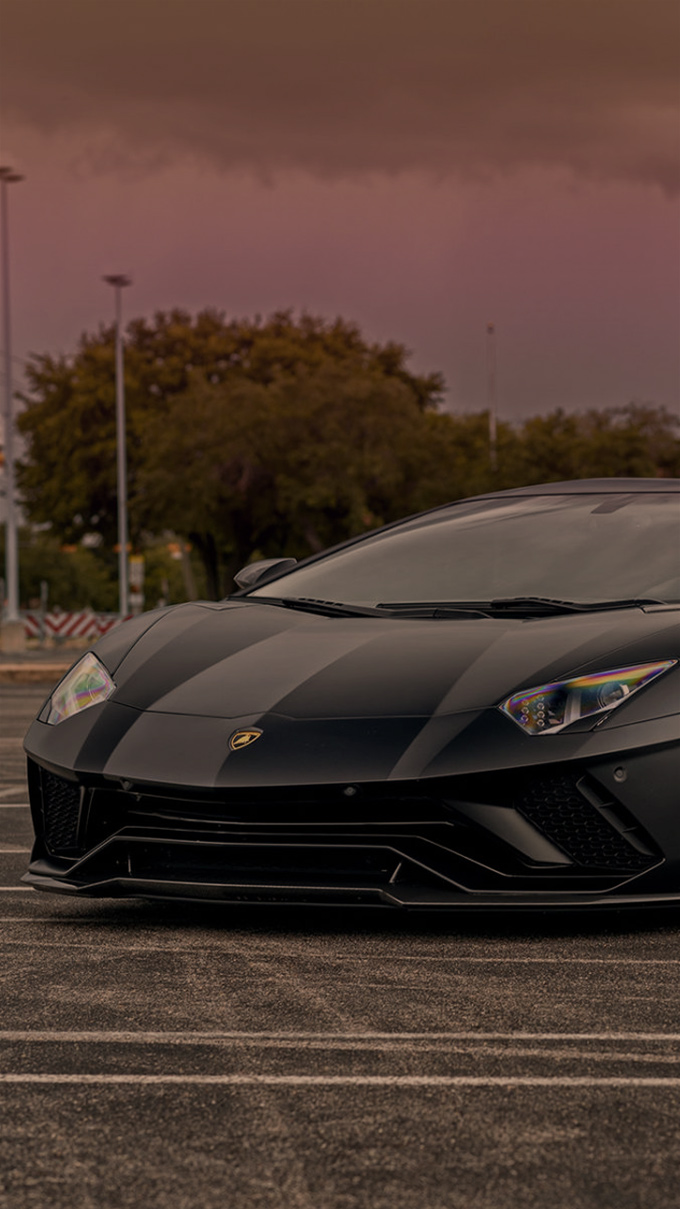 Our Lamborghini Aventador
Lamborghini Aventador S Specifications for Gumball 3000
We break down every inch of the Team Ignition supercar driven by Mr. Gumball Max Cooper.
The 2022 Gumball 3000 rally meant tricked-out supercars ready for the flag drop. You can't just put any old jalopy on the grid; if you want to join our Gumball rally cast and make a big splash, you need a sweet set of wheels, something that you can be proud of when you reach the finish line.
Good thing Team Ignition Casino has some friends in high places. None other than Gumball 3000 founder Maximillion Cooper, accompanied by his wife, the Grammy Award-winning rapper Eve. Not too shabby, right? But the Team Ignition Gumball car they'll be piloting will really blow your mind.
Introducing the Lamborghini Aventador 'S' Roadster
The official Team Ignition rally car for the 2022 event will be the Lamborghini Aventador 'S' Roadster. This Italian mechanical work of art was one of the most impressive Gumball 3000 cars in 2022 and certainly turned heads with its angular shark-like exterior. Released in 2018 to replace the Aventador LP 700-4, the Aventador S Roadster has a 740 horsepower 6.5 liter naturally-aspirated V12 engine that can reach maximum speeds of 217 miles per hour. The car can go from 0 to 62 miles/hr in three seconds flat using the "Thrust" button—and it's an incredible sight. But don't blink or you might miss it.
The Aventador S Series is marketed as a full sensory experience on wheels. It has a removable open-top roof that lets you hear the roar of the Lambo engine from the comfortable confines of its leather interior. When you combine the roar of the engine with the sound of the whipping wind overhead, your senses will be elevated and you'll be connected to your environment in ways that you never thought possible. The carbon-fiber roof panels are removed manually by simply pulling a lever that releases them and lifting them off. The front of the car features a storage compartment that's designed to hold the roof when you want the top down so you can take in the sun. For long road trips, such as the Gumball 3000 rally, a wind deflector is included, and easy to install, to make things more comfortable for the driver and passenger.
Interior details, like the carbon fiber-backed seats, take luxury and performance to a new level. Optional add on features, like Carbon Skin, have been designed exclusively by Lamborghini to further elevate the interior with a more lightweight alternative to leather.
For enhanced driving performance, a rear-wheel steering system was added to the "S" model in addition to the active steering system (all-wheel drive). The dual systems lead to improved stability at high speeds and greater agility at low speeds, which is why the Roadster is so good around tight corners. Like many other Lamborghini models, the S Roadster is equipped with an ISR (independent shifting rods) gear box that holds a seven-speed automated single-clutch. For the inexperienced driver, the ISR can feel like a violent assault as the car shifts between high speeds, but it certainly maintains a constant pulse of adrenaline in the driver.
Beyond the rear-wheel drive addition, the manufacturers of the Aventador S Roadsters added a fourth driving mode to the console called "Ego". This allows for complete customization of the car's transmission, engine, steering and suspension by letting you select between the three modes that were previously available to roadsters: strata (for comfort), sports (for road fun) and corsa (track mode). The customization is a delight for serious race car enthusiasts.
Of course, if you're a motorhead, you'll know this wasn't the first Lamborghini Aventador joined the long list of Gumball rally cars. Previous entrants included the Aventador LP 700-4 driven by the Dutch DJ Afrojack, which won the 2016 Spirit of Gumball award – you can buy a Hot Wheels version of this famous car. But our Aventador S was the updated "facelift" model (officially the LP 740-4), with a fresh exterior courtesy of Lamborghini head of design Mitja Borkert.
The Lambo Look and Layout
One of the first things you might notice about the Aventador S is the nose. This beauty now features a larger front splitter, with two additional air ducts located in the bumper. The "Y" shape this creates (matched by the LED headlights) is relatively new for a Lamborghini, but it still retains that classic Lambo growl.
If that somehow doesn't catch your eye, maybe you ell under the hypnotic spell of those 20/21-inch alloy wheels. And there's a good chance you'll recognize at least one of the two people inside.
How Does it Compare to Other Cars?
The retractable roof on the Roadster makes it weigh about 80 pounds more than the hardtop, which accounts for most of those extra 0.3 seconds, but in the end, there's nothing quite like driving with the top down. You want to see and be seen, after all.
The Aventador S also sounds just as good as it looks. This bad boy tops out at 8,500 rpm, so the roar of the engine is more like a scream. And the handling is especially good for a Roadster, thanks in large part to the upgraded all-wheel drive system; the active rear spoiler is a nice touch, too. All in all, the specs on the Aventador S are very much in line with other top V-12 supercars that debuted in 2017, like the Ferrari 812 Superfast – arguably the greatest touring car ever built.
Fun Facts About Lamborghinis
You can tell a lot about a person by where they first heard about Lamborghinis. Maybe they saw one on the silver screen, like the Murcielago Roadster and Murcielago LP640 that appeared in the first two Christian Bale Batman movies. Or maybe they saw Kanye West swooning over his Aventador LP 700-4 in the 2012 video for "To the World." That's the car Kim Kardashian bought him for his birthday, back when things were going better for KimYe:
Pulled up in the A-V-entador
And the doors raise up like praise the Lord
But did you know that Lamborghini is owned by none other than Volkswagen? This iconic Italian car manufacturer (founded in 1963 by Ferruccio Lamborghini) was sold multiple times in 1973 during the fuel crisis, and even went bankrupt in 1978 before Chrysler took over in 1987 and sold it to Southeast Asian interests, who then flipped it to Volkswagen – specifically the Audi division – in 1998.
The history of Lamborghini goes even further back, though. If you're a truly dedicated collector, you'll get your hands on an original Lamborghinetta, one of the signature tractors built by Lamborghini Trattori (founded in 1948). It was his success with these tractors, as well as air conditioners, that prompted Ferruccio Lamborghini to start building sports cars – that, and an argument with Ferrari founder Enzo Ferrari about a faulty clutch in his 250 GT Berlinetta.
Whatever your connection with the Lamborghini name, these supercars are absolutely top choice, and we're proud Team Ignition had our name next to theirs.
The Team Ignition Rally 
Mr. Cooper is the founder of Gumball 3000—a pop-culture brand that combines cars, fashion and entertainment. The British entrepreneur started Gumball 3000 in 1999 after training and competing as a race car driver. For the inaugural Gumball 3000 event, Cooper and a group of friends went on a 3,000-mile road trip from London, England to Rimini, Italy and back, driving their own luxury vehicles and supercars. At night, the drivers hosted high-profile parties and attended exclusive dinner events that drew attention from the media, and attracted celebrities and socialites.
The hunger for a luxury car rallying spread internationally, and Cooper has continued to host the annual Gumball rally every year since that inaugural one in 1999 (with the exception of two Covid-19-impacted years) accompanied by his wife, Eve. Cooper and Eve were married in 2014. Before marrying Cooper, Eve enjoyed a successful career as an American hip hop singer and rapper, with her first album Let There Be Eve…Ruff Ryders' First Lady released in 1999. Three more albums were produced and many singles followed. She eventually made her way to film to act in the Barbershop movies from the mid-aughts before transitioning over to a sitcom called Eve and then a daytime talk show.
The first time Eve attended a Gumball 3000 event was in 2010 when PUMA sponsored her. She performed at Tape nightclub in an exclusive Gumball 3000 event and later met the founder, Cooper, who proposed to her three years later. Now Eve and Cooper host each Gumball 3000 event together, as in 2022, they rolled into Toronto in a Team Ignition-stamped Lamborghini Aventador S Roadster.