//= wp_get_attachment_image($images['ID'], "generic") ;?>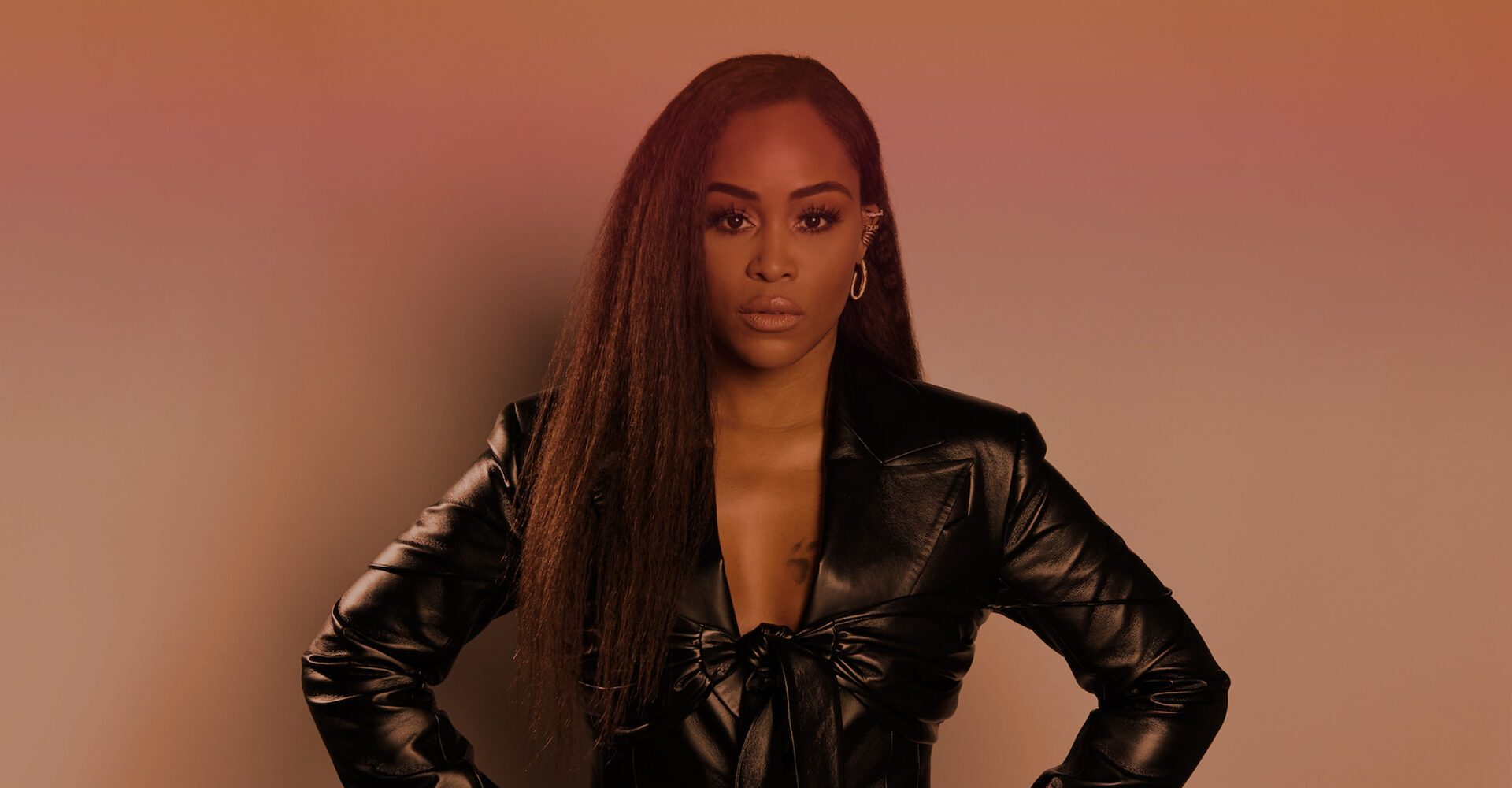 //= wp_get_attachment_image($mobileImage['id'], "generic-mobile") ;?>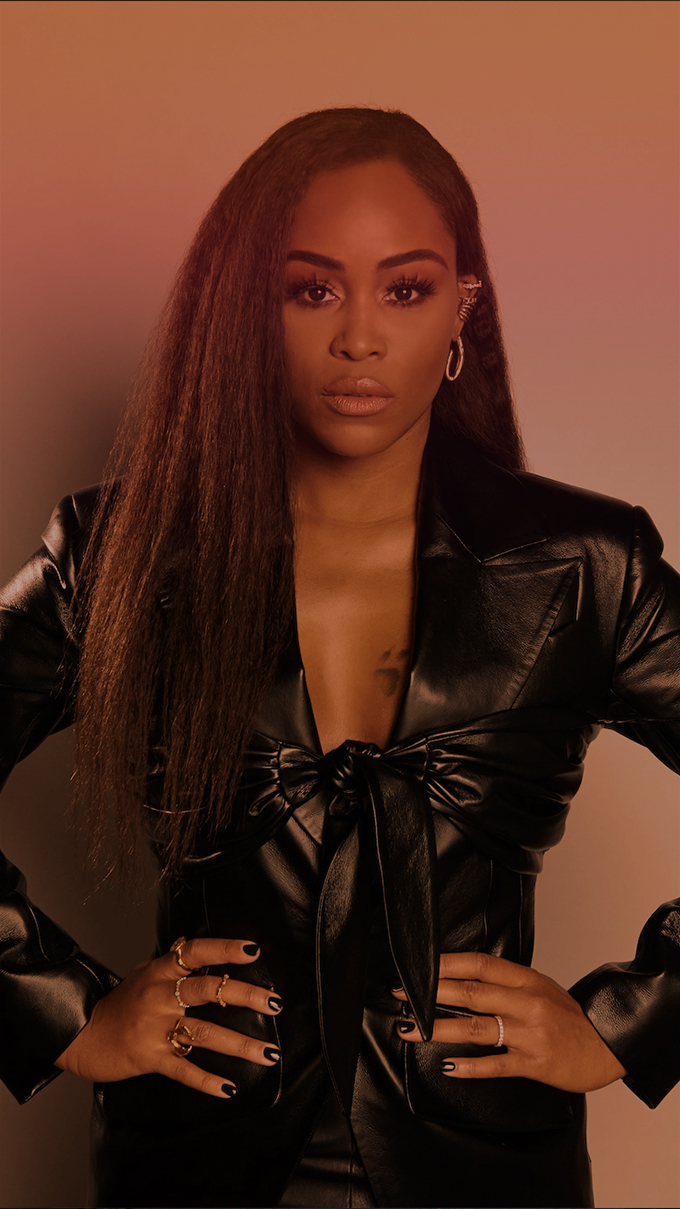 Eve Rydes Shotgun for Team Ignition
Eve joins Ignition for her 2022 Gumball 3000 journey
Mrs. Gumball 3000 will be in the passenger seat with husband Maximilion Cooper from Toronto to Miami.
On May 27 at the starting line in Toronto, Maximillion Cooper (aka Mr. Gumball 3000, himself) will take a seat behind the wheel of the Ignition Rally supercar for Gumball 3000 – a Lamborghini Aventador S Roadster. It's one of the fastest cars ever made – and while Gumball 3000 isn't a race, it's a rally – this Lamborghini's levels of power and speed are exactly in the spirit of this epic experience.
The Gumball Rally drive wouldn't be complete without Mrs. Gumball 3000 by his side (we just coined that ourselves, but we think Eve would approve, or at least add it to her many titles!). That's right: Eve, who's known to the world as Ruff Ryders' First Lady, rapper, talkshow host, actress, creative spirit, mother, and wife of Maximillion, will be riding shotgun in the Lambo. Just like every year, we're pumped to be witness to the energy this icon will add to the journey, which in its 22nd event includes an 8-day ride south to Miami.
Maximillion, 49, and Eve, 43, met at the 2010 Rally and married at the end of the 2014 ride. What might they get up to in 2022?
WHO'S THAT GIRL? ALL ABOUT EVE
Passion and persistence – it's what started Eve on her path to greatness from an early age. The talented young rapper showed off her rhymes in hip-hop groups during high school, before taking things professional as Eve of Destruction. The Philadelphia-native spit bars in clubs across the city, and was even featured on the Grammy-winning song, You Got Me by The Roots.
Her confidence and attitude unlocked doors for her, and her sheer talent got her inside, but the music industry wasn't yet ready for a female rapper as fierce as Eve. After being briefly signed to Dr. Dre's label, the future star was introduced to the Ruff Ryders – and the rest is history.
It took just one solid rap battle performance to blow their minds (pun intended), and the Ruff Ryders welcomed Eve – she dropped the Destruction – to their family. She signed on to become RR's First Lady, and in 1999, she released her first album at just 21 (produced by Swizz Beatz), called Let There Be Eve… Ruff Ryders' First Lady. She wrote all the tracks, including some super real, female-empowered songs like Love Is Blind, setting the tone for storied career. It peaked at number one on the Billboard 200, a huge accomplishment as she was only the third-ever female rapper to do so at the time.
Eve's hip-hop career would go on to be as legendary and eye-catching as her iconic paw-print tattoos. She went on to release three more albums.
SOME OF EVE'S BEST TRACKS
What Ya Want
Love Is Blind
Got It All
Gotta Man
Who's that girl?
Let Me Blow Ya Mind
Gangsta Lovin'
Satisfaction
Tambourine
Give It To You
She Bad Bad
Make It Out This Town
Eve
Reload
These songs don't even cover all the tracks E-V-E has been featured on, like Hot Boyz by Missy Elliott, Rich Girl by Gwen Stefani, Caramel by City High, Like This by Kelly Rowland, Tonight by Doja Cat, and of course, Ruff Ryders' Anthem (Remix).
During her musical career, the rap legend has been honoured with a Grammy win for Let Me Blow Ya Mind and a Grammy-nomination for her second album, Scorpion. She holds BET and MTV Video Music Awards on top of countless other nominations.
EVE EVOLVES
While she was on her way to rap superstardom, she was also stepping on screen and showing off her acting chops. In 2002, she'd become Terri Jones in Barbershop, for which she'd reprise her role in the next two comedy sequels. She dabbled in film and TV off and on, including her self-titled sitcom, Eve, which ran for three seasons.
Not one to be boxed into a corner, Eve reinvented herself once again with a new era when she became a co-host on The Talk from 2017-2020, which scored her two co-hosting Daytime Emmy nominations.
Since taking a break from the talk show, she's starring in the musical drama Queens, alongside Brandy, Naturi Naughton and Nadine Velazquez, as a former hip-hop group reuniting decades later. Plus, you can find two seasons of her hit podcast, Constantly Evolving, where she discusses life, creativity and living well, with famous guests.
EVE AND GUMBALL 3000
Eve was the only female driver in the 2010 Gumball run from London to New York City. And it was that drive when she met Maximillion (who she'd go on to marry in 2014 on the final stop of that year's rally.) Every year since, she's been by his side as the First Lady of Gumball, attending events and parties, and sitting inside the sexy sports cars.
EVE: FAST FACTS
Born and raised in Philadelphia
Grammy-winning hip-hop rapper and song-writer
Ruff Ryders' First Lady
4 studio albums
37 singles (some as a featured artist)
30 music videos
Undoubtedly one of the greatest female rappers of all time
16 film credits, including Barbershop and Whip It
16 TV acting credits, including Eve and Queens
TV appearances as herself? The Talk and too many more to count!
Married to Maximillion Cooper
Riding shotgun in Ignition Casino's Lamborghini Aventador S Roadster; Driven by Maximillion
PLAY AT IGNITION CASINO
Like we said, Mr. Gumball 3000 and his First Lady, Eve, will ride in the Lamborghini Aventador S Roadster, the Ignition Rally Car! All eyes will be on this famous duo, the gorgeous car and Ignition Casino.
Ignition Casino is the Official Online Gambling Partner of the Gumball Rally! It's your #1 spot for hundreds of real money casino games, like Blackjack and online slots, that are ready to play, any day, any time. Shifting gears, we also have a stellar poker room, with varieties for every speed like cash games, sit & go, tournaments, and more. Rev into the action at ignitioncasino.eu and discover what our online casino is all about before the starting flag drops on the Gumball Rally.